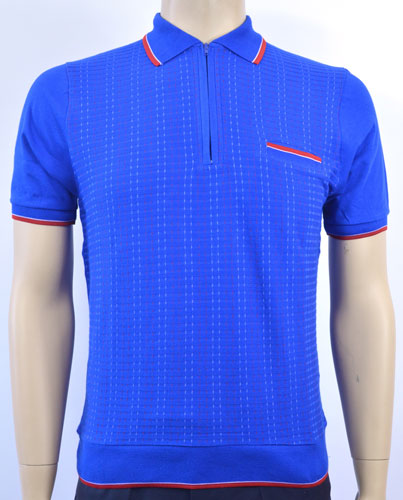 Sometimes the title says it all – and that's probably the case here. These 1960s-style Aertex polo shirts are exclusive to Jump The Gun.
Two colours, two styles – which is essentially a black and a royal blue with contrast detailing in either a shirt sleeve or a long sleeve. Zip collar, pocket detail and a patterned chest contrasting the plainer arms.
Both colour options are new and as for price, a short sleeve is £65 and a long sleeve is £70.
Find out more at the Jump The Gun website