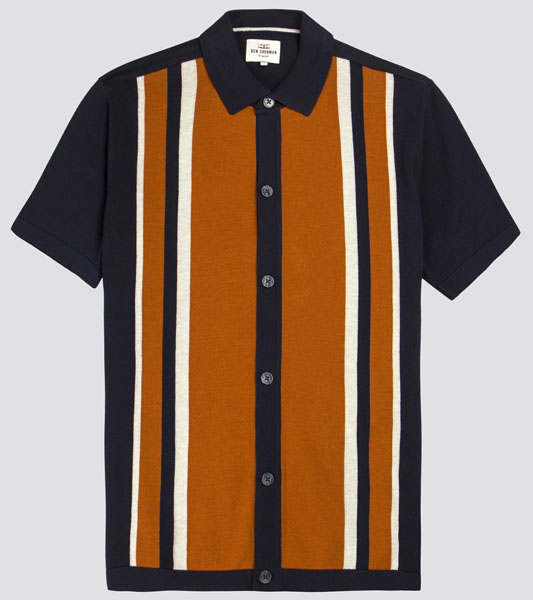 I can be critical about the collar, but this 1960s-style button through polo at Ben Sherman is still worth talking about.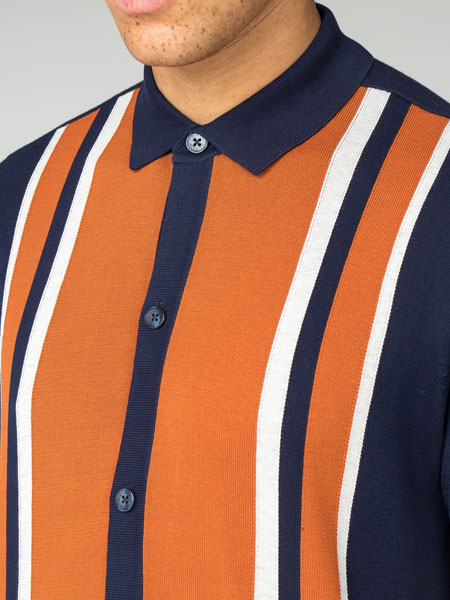 Why the collar? Well for me, it's just too small, drifting more into the modern era than the era it is supposed to be inspired by. This is actually called a 'mod polo' and part of a heritage ivy league collection, so I would have expected something a little more substantial.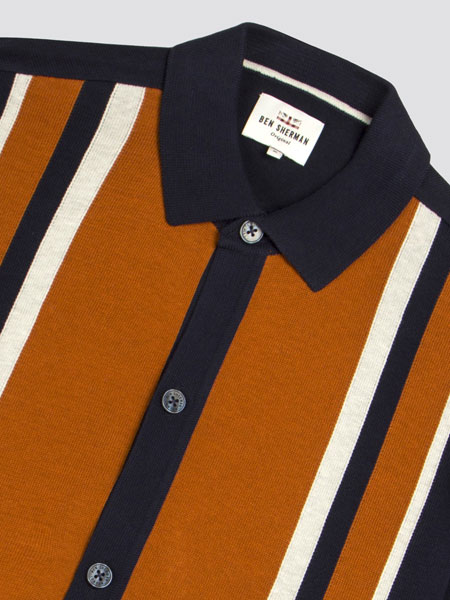 That's the critical part out of the way. I'll now move into the positives. First off, it's nice to see Ben Sherman looking back at its early 1960s heritage rather than distancing itself from it. Secondly, this is a decent little design.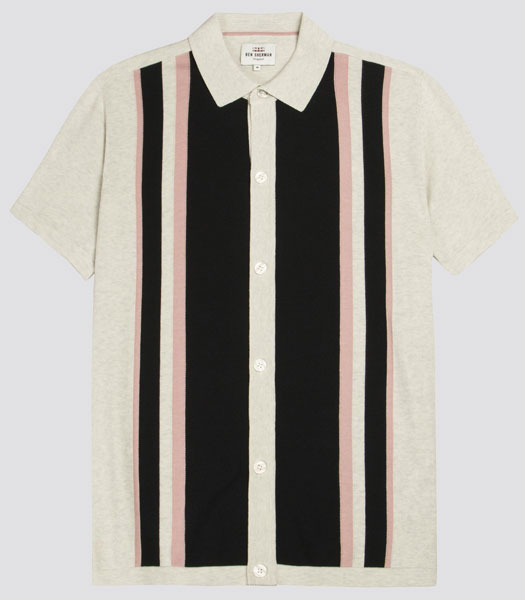 A top/polo shirt unmistakably inspired by the 1960s, it is available in two colours and with full button fastening at the front and the striped pattern contrasting the plain colour elsewhere. Short sleeves of course. This is a spring/summer item.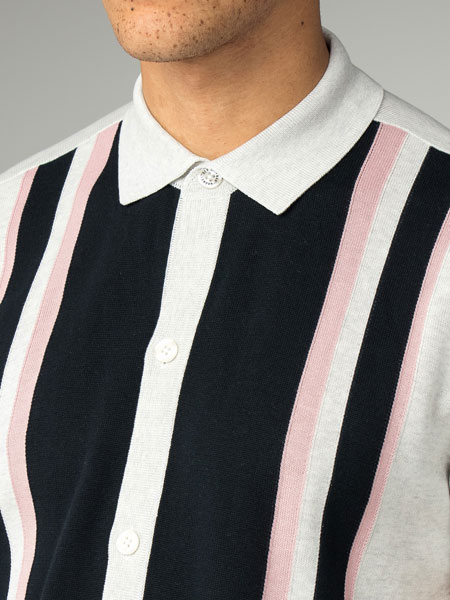 £75 is the price, which is likely to be far cheaper than the slightly similar Beams Plus polo shirt coming later this year – but that one will be a very different product to this one.
Find out more at the Ben Sherman website