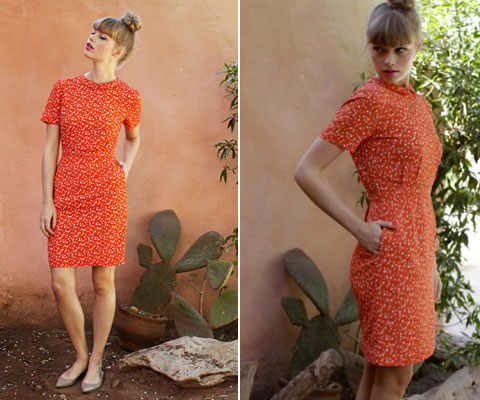 1960s-style shift dresses are still hovering on the racks and should still be there as the warmer weather comes. This Cadiz shift dress at Plumo has got in early.
The Cadiz shift dress in a bold orange and cream spot crepe is nipped in at the waist for a vintage Mad Men-like shape, finished off with a neat little collar, matching tie belt and button back.
Not the cheapest out there though, with the Cadiz dress selling for £139 online.
Find out more at the Plumo website