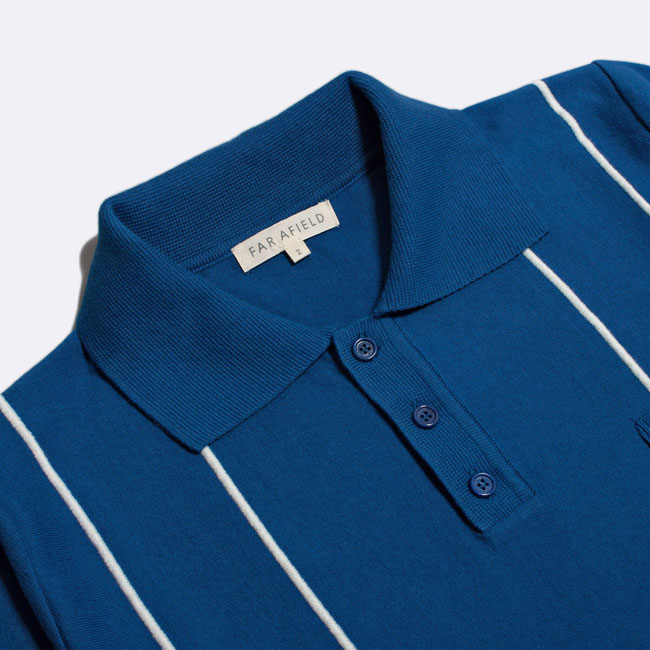 I have featured this label under its former name, but not the new 1960s-style polo shirts by Far Afield, which are now discounted.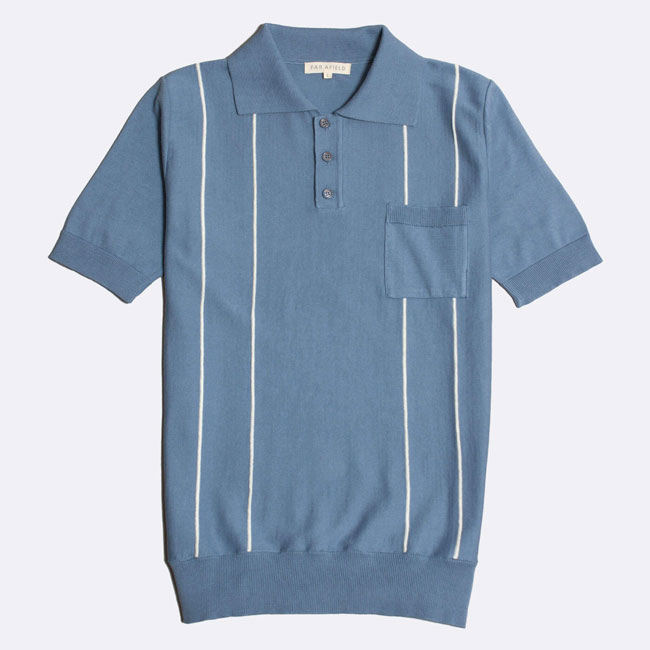 That 'former name' was TukTuk and you might well recall the shirts I featured some years back from them, as well as the bespoke shirt service that was offered. Note that they still do some shirts if you want a quick look, although the company's current range has shifted from those to a wider clothing range these days. No bespoke service either, which is a shame.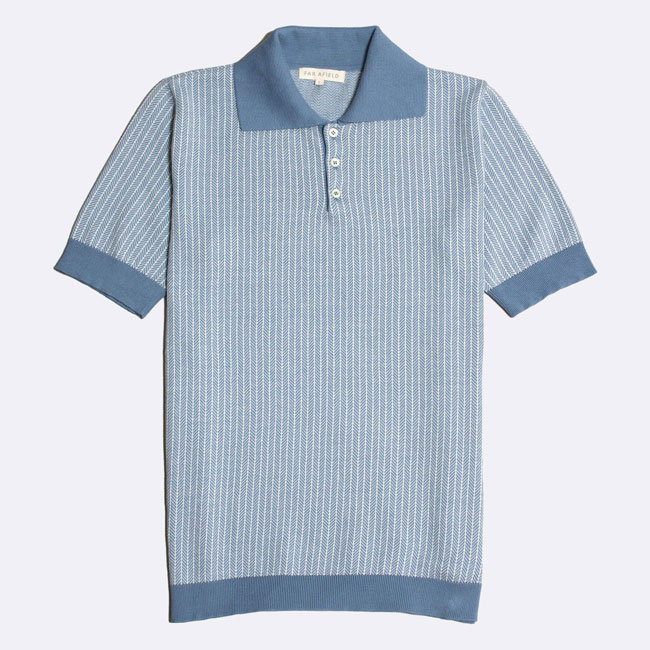 But on the plus side, it does fire out some interesting designs within that wider clothing range, especially when it comes to polo shirts.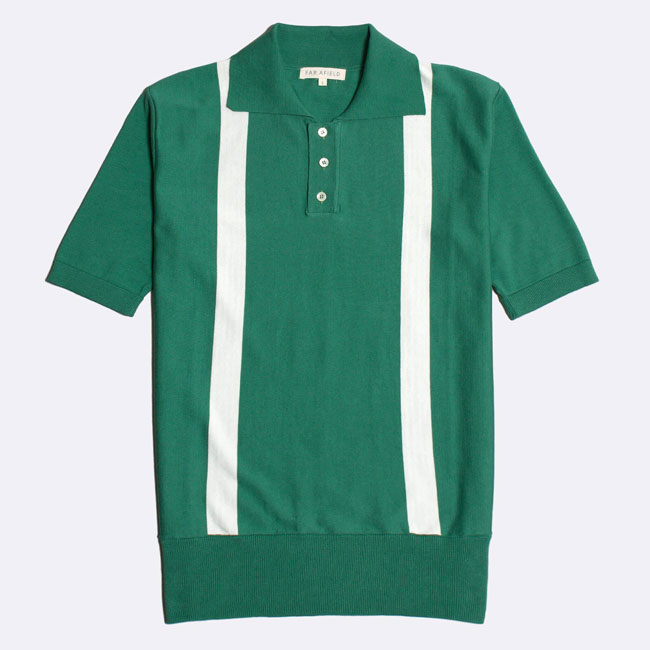 This season it has brought back some of its previous 1960s-inspired knitwear designs and added to them too. The result is a good few to choose from in terms of designs and colours. And right now they are doing free worldwide shipping as well, so a good time to have a look.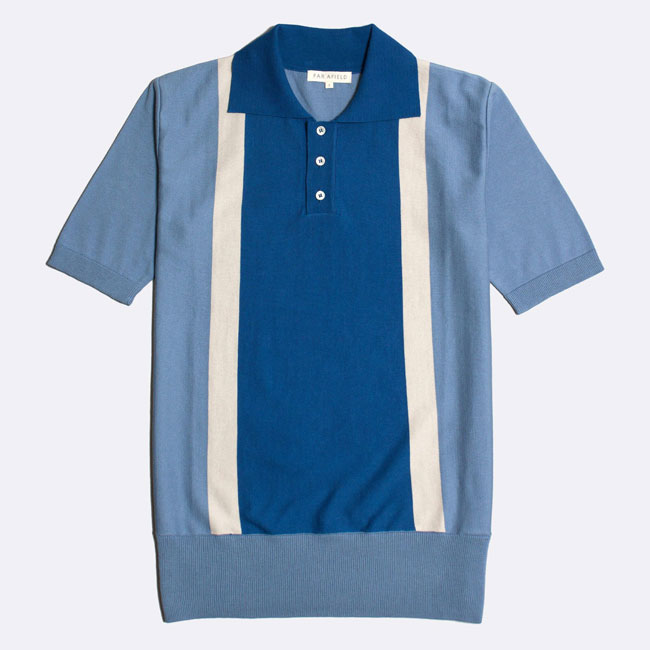 I have picked out a selection here to give you an idea. All have a mid-1960s vibe about them, with designs and colours to match and as such, look the part as well as being perfect for the time of year. Even if your current activities just involve sitting in your outside space and going for a daily walk.
I have picked out some designs, but as I said, plenty of colour variations for each design, as well as a good size range, from XS to XXL. But note that all are currently discounted, as the label is doing 30 per cent off all prices for the next five days or so.
What you need to do is add the code PREVIEW30 at checkout to get the 30 per cent discount off the prices below. It's that simple.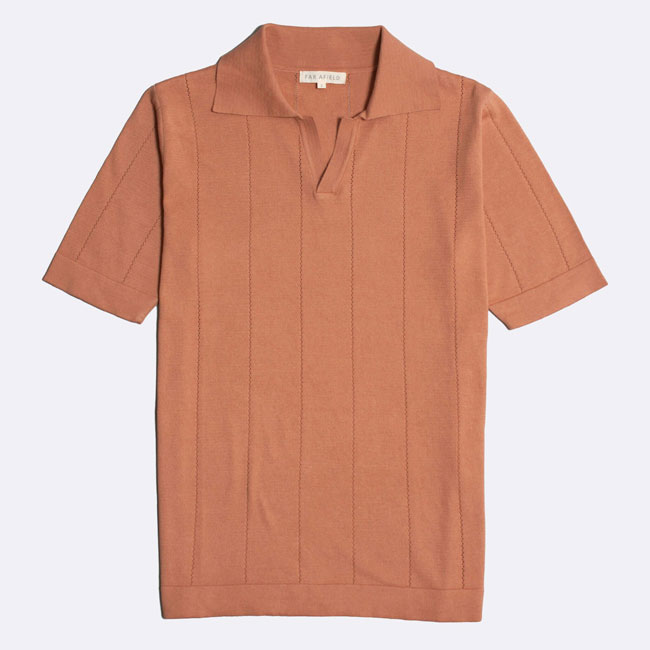 Working down the page, we have the Alfaro polo shirt with stripe detail, pocket and button collar (officially at £75 before the discount), the Blakey with button collar plus contrast hem and cuffs (£75 pre-discount), the Cole polo with bold stripe and button collar (£75 pre-discount), the Cole Trio with button collar (£75 pre-discount), the Errol button front polo (£85 pre-discount) and the Clifford with open collar (£75 pre-discount).
Other knits too and some other decent clothing options as well if you hunt around. But those are my personal favourites from the range. If you want to see those and check out other parts of the range, you can see it all at the Far Afield website.
Note that they are also doing free shipping as well currently.