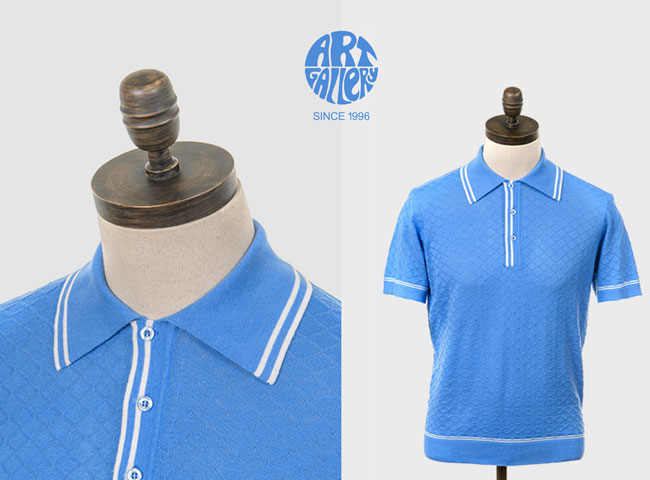 You might have noticed the weather has picked up. Which means the 1960s summer knitwear by Art Gallery Clothing has arrived at the right time.
To be fair, it's always a good time to see a new selection of clothing from Art Gallery Clothing, which has Mod styles down to a fine art. Always changing, but at the same time, always sticking firmly to Mod territory. Which is why it has been so successful in the past.
A new range is now on the shelves, with the highlights shown off below, along with the colour variations. If you fancy any of them, note that Modculture has an ongoing discount code of agcmodculture to get 10 per cent off any of the designs.
If you want to browse everything, have a look at the Art Gallery Clothing website.
If finances are tight, it's also worth mentioning that there is an Art Gallery clearance site on eBay for past designs at knockdown prices. Worth a look.
As are those new designs of course, which are shown off here…
Style McGRIFF – £60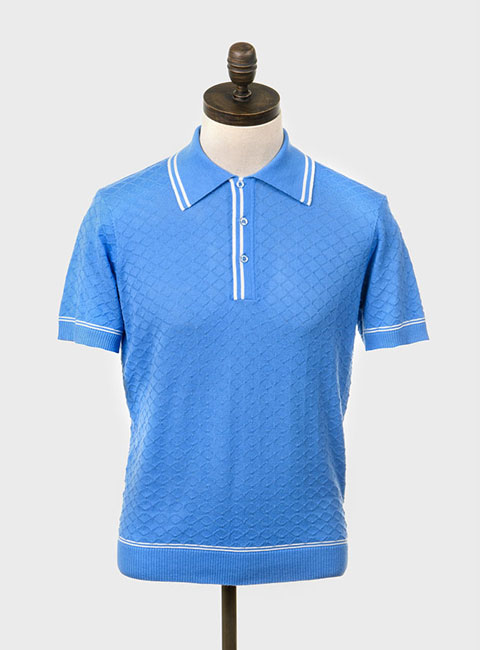 Sky blue, short-sleeved, three buttoned knitted polo shirt with diagonal motif & off white-tipped collars, placket & waistband.
More details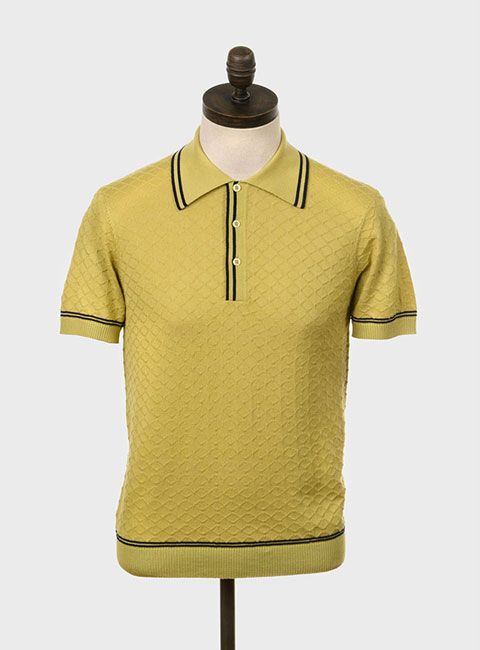 Pistachio, short-sleeved, three buttoned knitted polo shirt with diagonal motif & navy blue-tipped collars, placket & waistband.
More details
Navy blue, short-sleeved, three buttoned knitted polo shirt with diagonal motif & pistachio tipped collars, placket & waistband.
More details
Style PRINCE – £69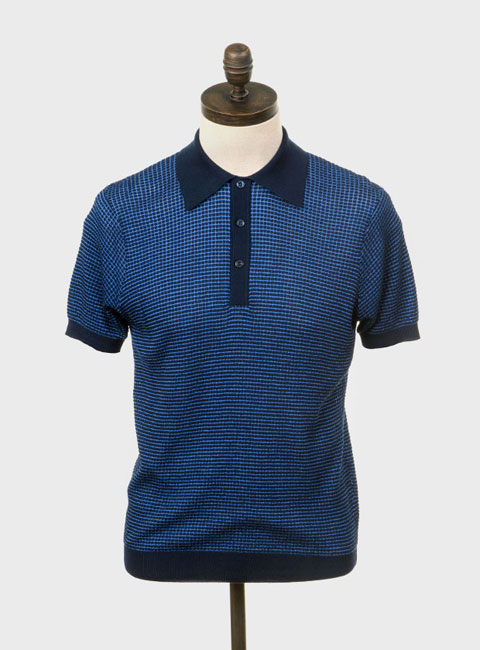 Navy blue, short-sleeved, three buttoned knitted polo shirt with navy blue & horizon blue motif, contrast navy blue collar, placket, cuffs & waistband.
More details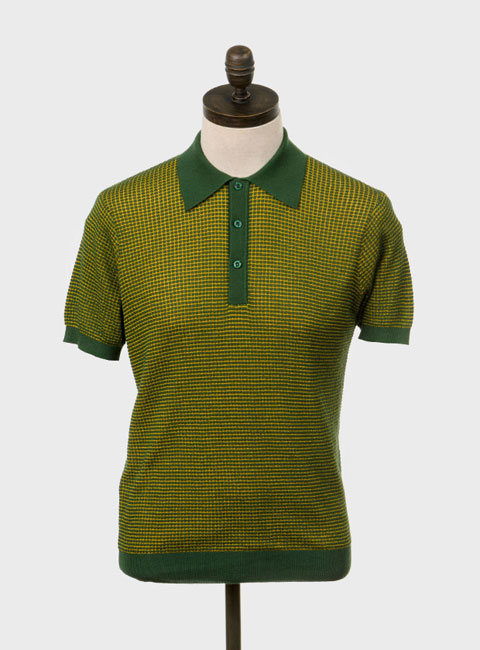 Isle green, short-sleeved, three buttoned knitted polo shirt with isle green & mustard motif, contrast isle green collar, placket, cuffs & waistband.
More details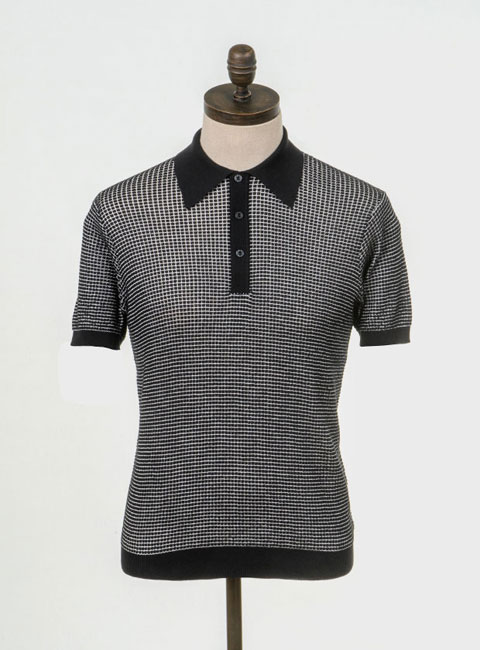 Black, short-sleeved, three buttoned knitted polo shirt with black & off white motif, contrast black collar, placket, cuffs & waistband.
More details
Style BYRD – £65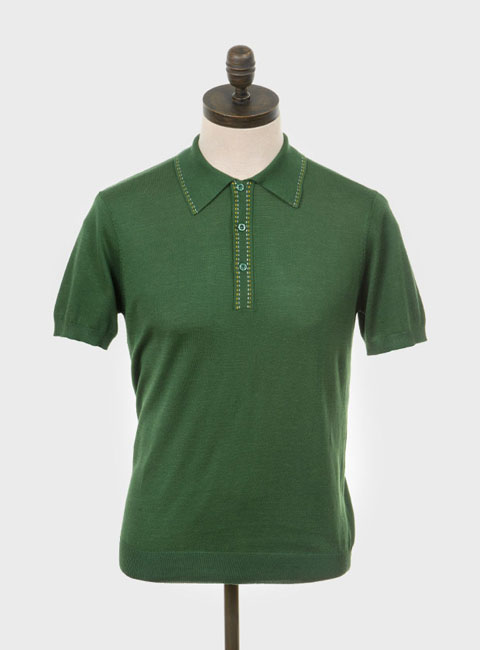 Isle green, short-sleeved, three buttoned knitted polo shirt with mustard & off white stitching detail on collar & placket.
More details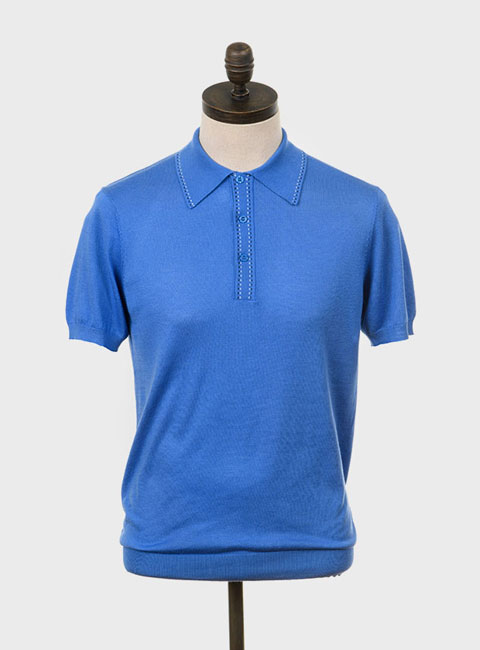 Horizon blue, short-sleeved, three buttoned knitted polo shirt with navy blue & off white stitching detail on collar & placket.
More details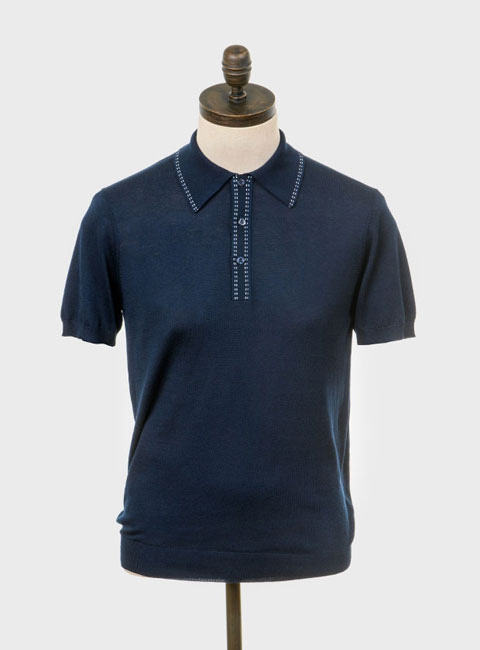 Navy blue, short-sleeved, three buttoned knitted polo shirt with horizon blue & off white stitching detail on collar & placket.
More details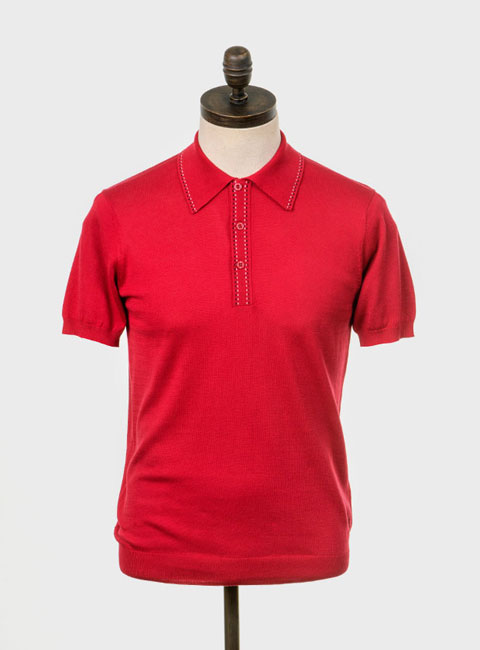 Red, short-sleeved, three buttoned knitted polo shirt with navy blue & off white stitching detail on collar & placket.
More details
Style NOLAN – £59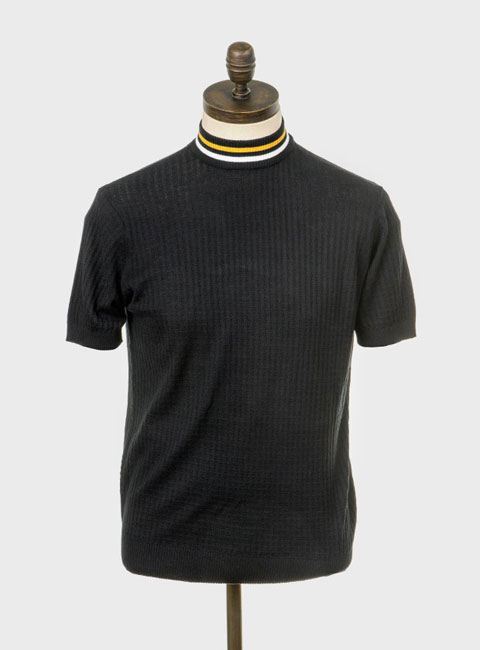 Black, short-sleeved, textured turtle neck knit with mustard & off white tipping.
More details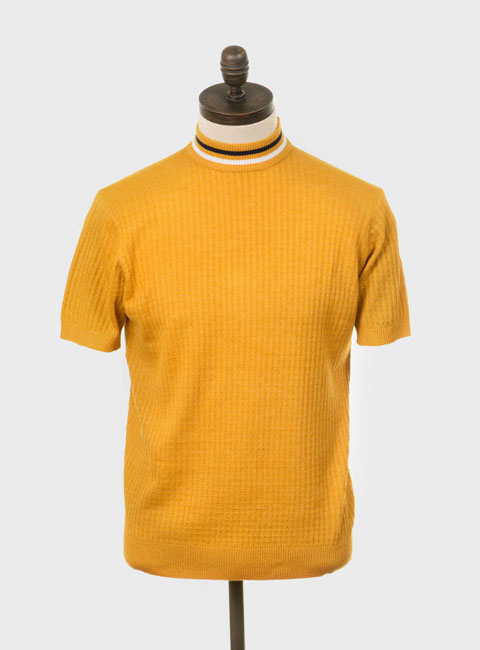 Isle green, short-sleeved, textured turtle neck knit with mustard & off white tipping.
More details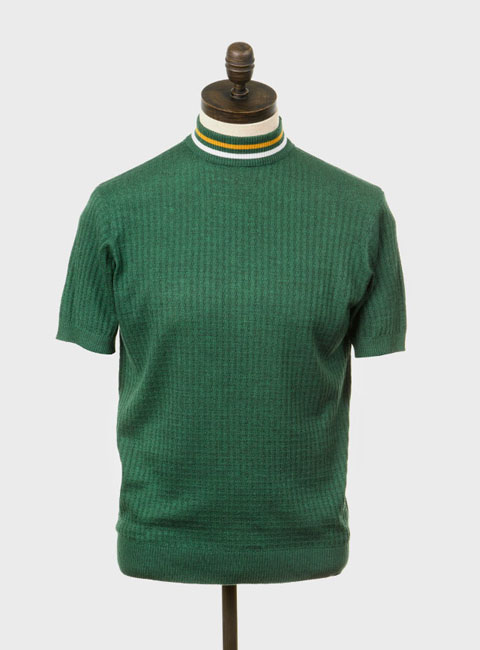 Mustard, short-sleeved, textured turtle neck knit with black & off white tipping.
More details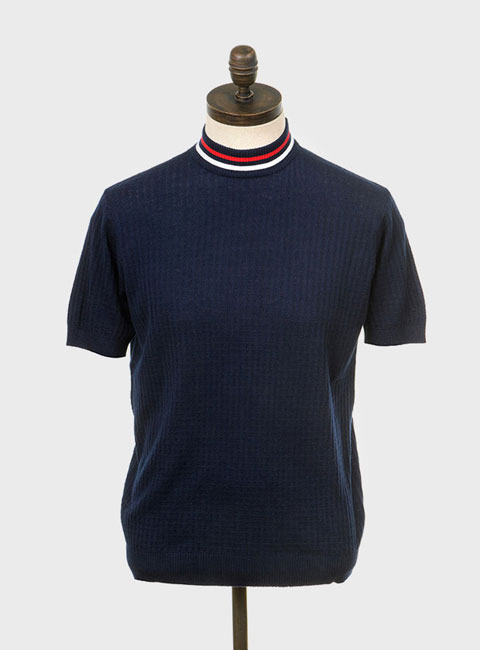 Navy blue, short-sleeved, textured turtle neck knit with red & off white tipping.
More details