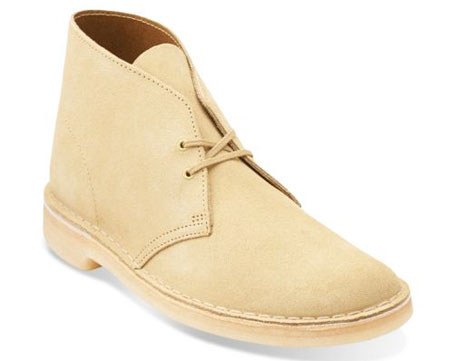 This only lasts for a few days, so if you have your eye on anything, perhaps now is the time to buy at the Clarks Outlet online.
You can get 20 per cent off everything by using the code NEW at checkout.
There are desert boots in there, although you have to get lucky with colour and size. Worth a browse though in case something suited to you is in the Outlet.
Note that this only runs until Wednesday 21st September 2016.
Browse the Clarks Outlet store online