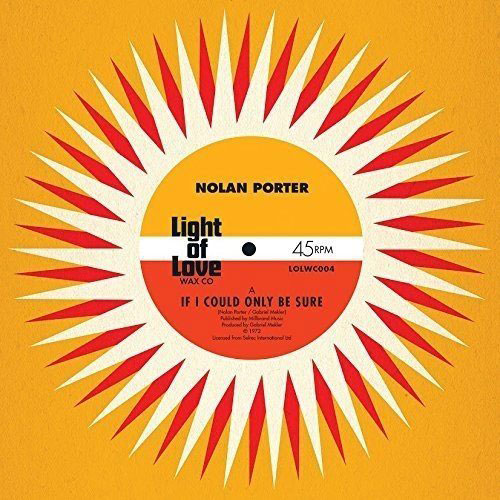 This is actually a charity release, so you'll actually be doing some good investing in Nolan Porter – If I Could Only Be Sure/Keep On Keepin' On  (Light Of Love Wax Company).
Both tracks are classics and might well be in your record box as originals. If not, you get both tracks on this reissue 45 on the Light Of Love Wax Company label. That's a label for the Light of Love Foundation, a charity launched by Motown singer Gloria Jones to aid building schools for Film and Music in Western Africa.
It's a limited edition and part of a series that kicked off with Gloria Jones' own Tainted Love single (now out of print). If you don't want to miss out on this one, it is available online for £7.40.
Find out more at the Amazon website