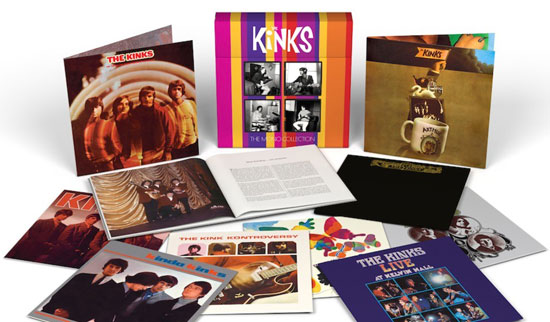 Note that I independently write and research everything in this article. But it may contain affiliate links.
The year has ended and a new one begun. But before we start 2017 proper, we thought it might be a good idea to look back at the past 12 months, courtesy of the 20 most popular posts on the Modculture site.
Of course, like all the best rundowns, we are going for reverse order.
20. The Kinks limited edition Mono vinyl box set (pictured above)
This is such a beautiful thing and essential for fans of the band.
In total, you get 10 slices of 180g vinyl from 1964 to 1969 – the first eight albums in mono, including 'Live At Kelvin Hall' plus a bonus double LP compilation 'The Kinks' (aka 'The Black Album') along with a 'lavish' hardcover 48-page book including never-before-seen photos and new interviews with Ray Davies, Dave Davies and Mick Avory. Nice.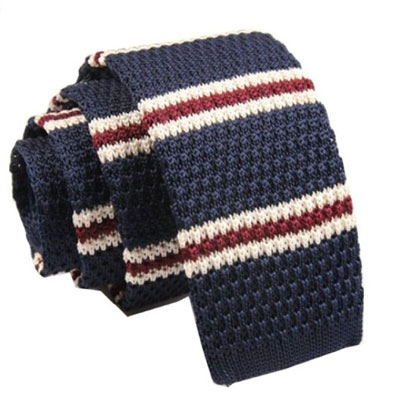 19. Budget option: Vintage-style knitted ties at Amazon for under a fiver
I used to sell vintage knitted ties on this site. Not so now, I probably couldn't compete with Amazon anyway.
It has a range of slim, knitted ties on various designs for under a fiver each. That is great value.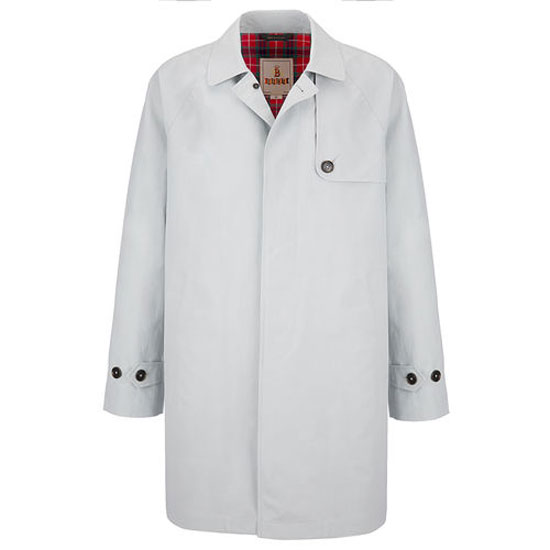 18. Baracuta reissues an archive G23 Ramsey coat for 50th anniversary
This design made its way back into the Baracuta range in 2016.
As you probably know,  this is a take on the single-breasted raincoat designed for the England team in 1966 and famously worn by manager Sir Alf Ramsey. Hence the name. What you might not know is that the coat is currently heavily discounted in the sale at Baracuta.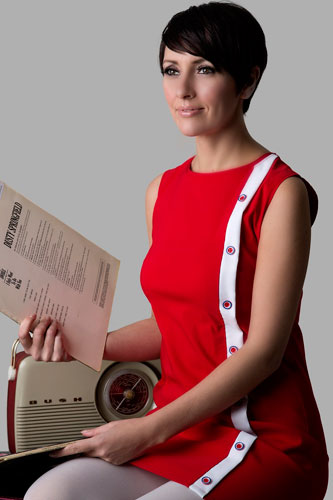 17. 1960s-style dresses: An interview with Melanie of Love Her Madly Boutique
making a name for herself in 2016 was Melanie of Love Her Madly Boutique.
She was behind some amazing 1960s-style dresses. We talked those in the interview, as well as her past and plans for the future.
16. The original remade: Fred Perry 1953 pique twin tipped polo shirt
If you want your FP to stand out from the crowd, you could have opted for this vintage reissue.
The original shirt reproduced as part of the Fred Perry Reissues series, with the stitching and logo placement just as it was back in the day. The shirt has been produced in Leicester too, using the original production techniques.  People might not notice, but you will know.
15. The Who's debut My Generation album to be reissued as a five-CD and three-LP box set
Some great reissues this year, with this one somewhere near the top of the list.
The debut from The Who is stretched to five discs, with plenty more thrown in to appeal to the die hard fan. Oh yes, there are some vinyl box sets available too.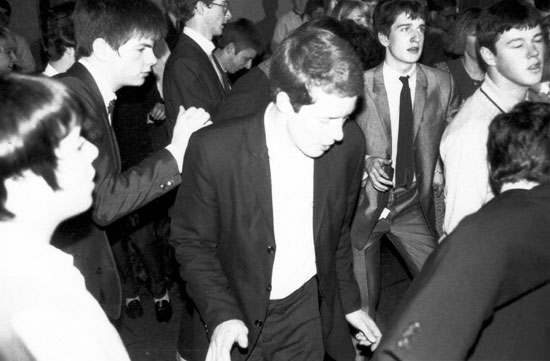 14. Interview: Kieran McAleer talks Sneakers past and present
A welcome return in 2016 was the Sneakers club night.
Kieran McAleer told us all about it, talked the club's past and told us just why the club was ripe for a return all these years on. A great read.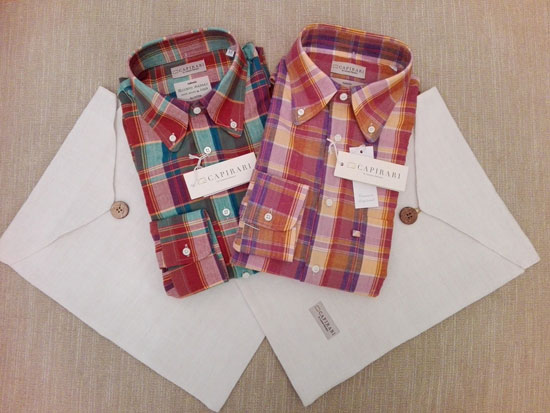 13. Vintage-style Flamingo button down madras shirts by Capirari
One of the bright new stars of 2016 was Capirari, kicking off with these wonderful shirts.
Each is an authentic Indian madras shirt, cut and sewn in Italy and with a button down rounded collar, a pointed collar with back button, front single pocket with loop stay (for holding shades), an open box pleat, locker loop and mother of pearl buttons. Lovely.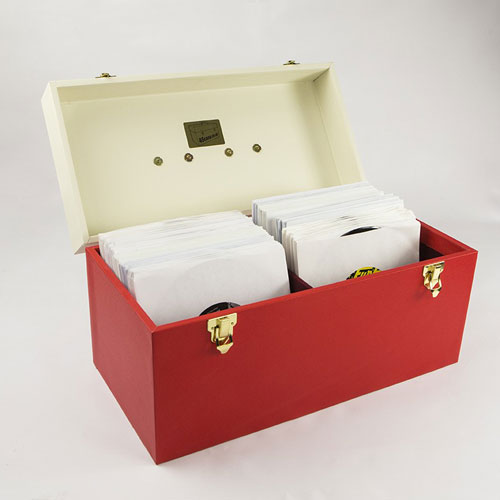 12. Jazzman introduces exclusive vintage-style 45 record boxes
Launching just before Christmas were these authentic vintage record boxes.
These cases are custom made in limited numbers, with each one modelled on the cases used in the US in the 1950s ands 1960s, all handmade and with a wood structure. They don't come cheap but are built to last. Not always the case.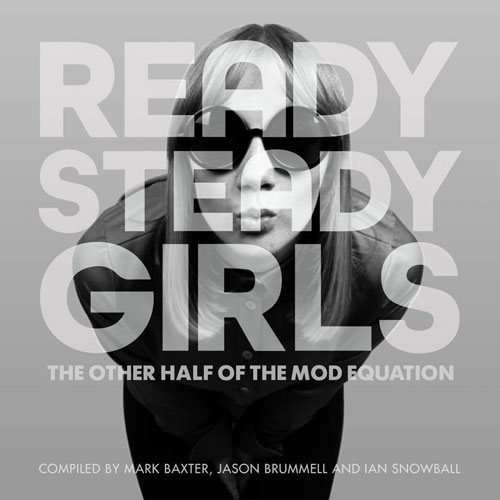 11. Ready Steady Girls – The Other Side Of The Mod Equation
A big release and a clever one too, this book was launched as a crowdfunded title and a limited edition.
Popular as well, with the book now completely sold out. As you might have guessed, it is a book focusing on the female side of mod, with stories and rare photography. You can read a review here.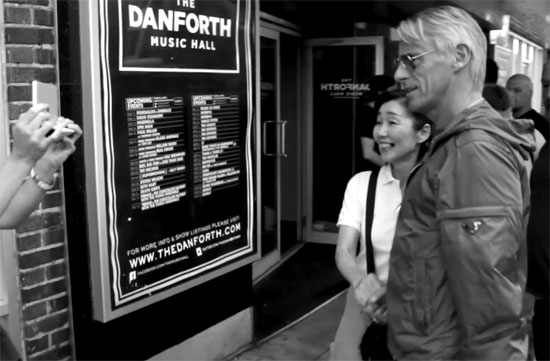 10. Watch it: Paul Weller One – a film by Andy Crofts
I forgot all about this one. But it was incredibly popular early last year.
The write-up says it all: 'One is one year in the life of Paul Weller and his band. It's a montage of sights and sounds we have witnessed on our travels around the world. I wanted to make something real for the fans that they haven't seen before.'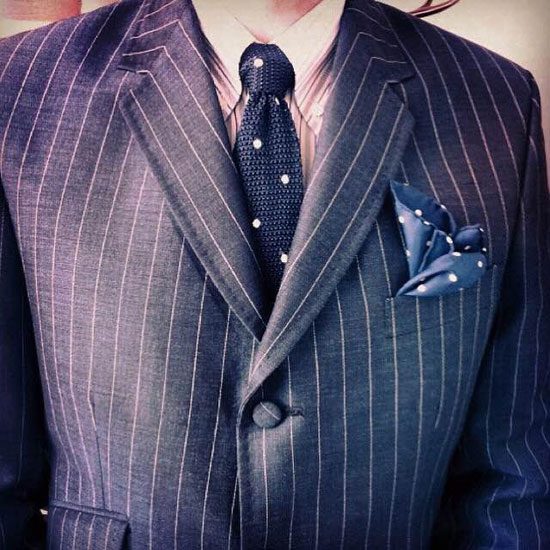 9. Interview: Gill Long of Cock of the Walk Tailors
Everyone needs at least one good suit in the wardrobe and if you are considering one, check out this extensive and informative interview.
Find out about the mod scene's rising star of tailoring, getting a suit made, a shirt made and much, much more. From personal experience, I can also vouch for her work too.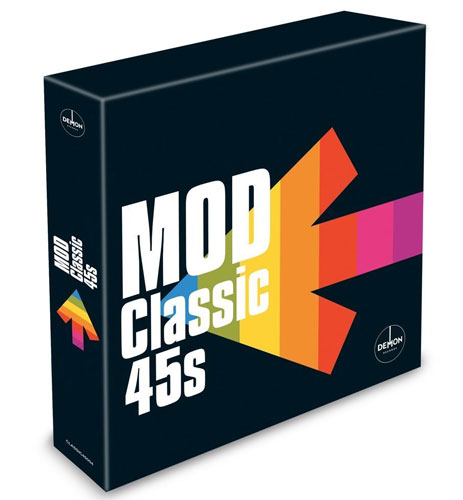 8. Mod Classic 45s box set gets a full release by Demon
This appeared briefly for Record Store Day, but returned some time later as a general release.
Nothing rare here, but a nice thing nonetheless. 20 mod classics over 10 'dinked' jukebox singles. A nice vinyl starter pack.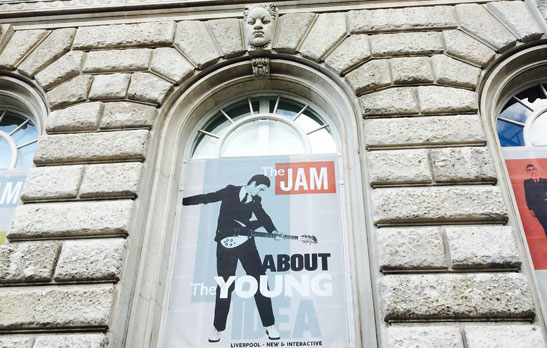 7. The Jam About The Young Idea exhibition in Liverpool
Sad to see this exhibition depart for the last time, but nice that people 'up north' were given the chance to see it before the collection was sold off.
Claire Mahoney was first through the door, leaving a record of just what it was all about. Now, when is that Style Council exhibition due?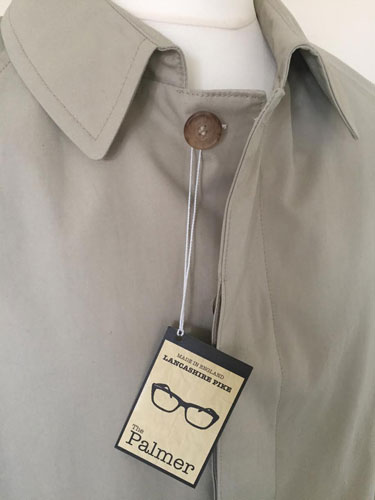 6. 1966 Harry Palmer raincoat by Lancashire Pike
Really glad this 'about of love' made it so high up the list.
Produced in the UK (in Bolton to be precise) by a Harry Palmer fanatic, the coat tries to replicate the original 1966 look in terms of the style – so a wide collar, button fly front and with a two-tone lining. The outer is Stone L24 Ventile, which is a waterproof, windproof and breathable fabric, ideal for the job. Not cheap, but the best things rarely are.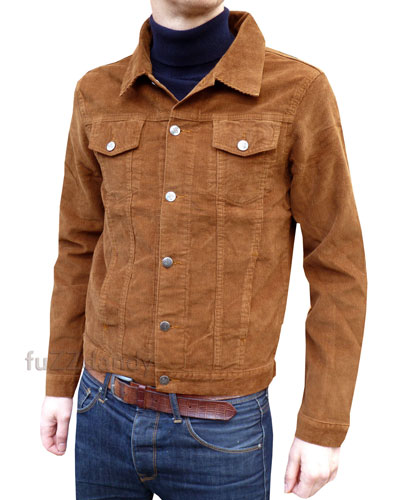 5. On a budget: 1960s-style cord jackets at Fuzzdandy
This was a surprise hit, perhaps because it was so affordable.
Classic cord jackets in various colours with Levis-like detailing, but at a fraction of the price. Under £40 in fact.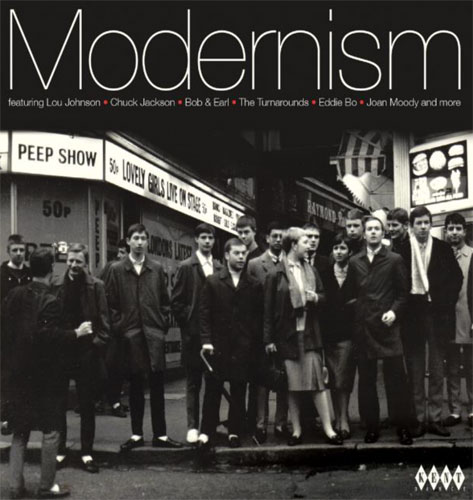 4. Various Artists – Modernism (Kent)
In 2016, Ace Records continued to do what it does best – issuing great records.
The pick of the bunch was the Modernism compilation, compiled by Ady Croasdell and Dean Rudland and offering some dance floor classics alongside obscurities that have never seen the light of day. Buy.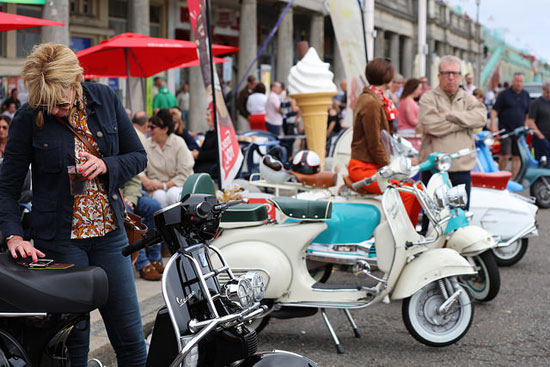 3. In pictures: Brighton Mod Weekender 2016 by Chris Wild
No top 20 would be complete without a mention of Brighton.
Chris Wild was there with his camera, capturing the people and the scooters present at there 2016 bank holiday gathering. Note to self – more photo galleries in 2017. If you have any photos old or new, do get in touch.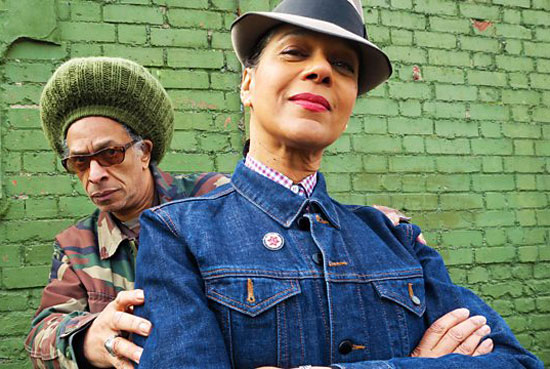 2. Watch it: The Story of Skinhead with Don Letts
I'm not sure that BBC documentaries are quite what they were, often just a little too short to cover the subject. But this one was a decent effort.
As you might have guessed, it looked at the skinhead movement from its reggae roots in the 1960s through to the changing scene of the 1970s, '80s and beyond. Well worth a watch – which you can do now via Youtube (link in the article).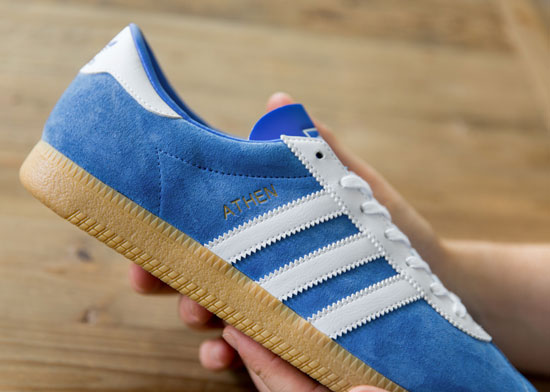 1. 1960s classic returns: Adidas Athen trainers reissued as a Size? exclusive
I often get asked what we feature trainers. Essentially it's because they are so popular with people reading the site. This is evidence of that.
A lot of people got very excited when a rare reissue of this 1960s shoe was confirmed. Unfortunately, stock didn't match up to demand and a lot of people were left fuming. Here's hoping someone is onto this and looks to reissue it more widely.
That's it. Thanks to everyone for reading and contributing in the past 12 months. More to come in 2017, including more in-depth reviews and features that we have offered of late. Stayed tuned for that.
Save
Love Modculture? If you enjoy what you read or have benefitted from it and want to
help with the ever-increasing costs of the site and newsletter
, you can always
buy me a coffee at Ko-Fi
. Every penny is helpful and appreciated.