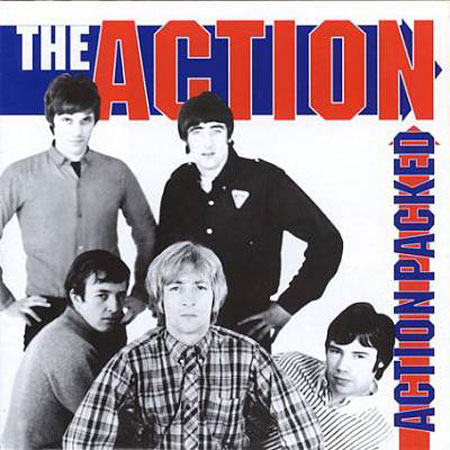 Big thanks to Mark Colley, who happened to be stumble on a listing for a limited edition vinyl issue of The Action's Action Packed album.
But there's a problem – very little information is actually listed for it. What we do know is that it will be a coloured vinyl and be offered in limited numbers via the Demon label. We also have a shelf date, which is down as 17th November 2014.
We can only assume that the album will replicate the CD, which is already already available to buy
(and has been around for over 10 years). If not, we will update as soon as we hear, but it seems logical that it will be the same music.
If that's the case, it will be a 17-track compilation that's essentially a 'best of' the 1960s mod band's finest moments. It means it will probably appeal to newcomers to the band as well as completists who want everything the band has produced.
The 17 tracks on the CD are listed below. If you want to pre-order the vinyl, you can do just that, with pre-orders at £17.99.
Find out more about the LP at the Amazon website
CD tracklisting:
1. Land Of 1000 Dances
2. In My Lonely Room
3. Harlem Shuffle
4. I Love You (Yeah!)
5. I'll Keep On Holding On
6. Hey Sah – Lo
7. Just Once In My Life
8. Wasn't It You
9. Baby You've Got It
10. Since I Lost My Baby
11. Never Ever
12. Twenty Fourth Hour
13. The Place
14. Come On, Come With Me
15. The Cissy
16. Something Has Hit Me
17. Shadows And Reflections