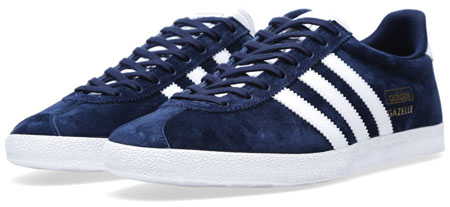 A classic shoe in a classic colour – the Adidas Gazelle OG trainers reissued in navy blue suede.
Well, the colour is actually described as 'dark indigo', but you get the point from the images here. The shoe is the original 1960s classic (as opposed to later, wider shoe), with suede upper, white gum sole and contrasting white zig zag stripes.
£65 is the price of a pair.
Find out more at the End Clothing website