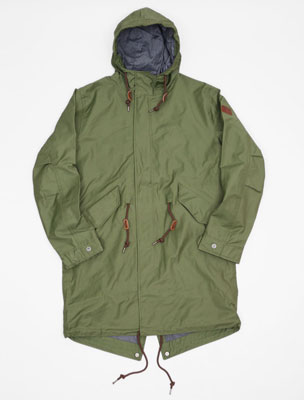 The word parka is an emotive subject. Some people love them, others despite them. Variations on the theme usually throw out equally strong opinions – which is where the Aigle fishtail parkas come in.
I spotted these on a UK retail site, but a bit of research pointing me to France, where these coats seem to be produced, based on the original US military parka (as you might have guessed).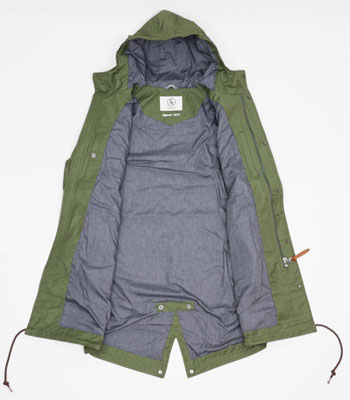 On the surface, similar to the military parkas (although there are plenty of differences if you look closely), but these are higher quality items than the surplus coats. The one above uses MTD waterproof, breathable and windproof technology to keep out the elements and has an attachable hood plus contrast lining. The one at the bottom of the page uses 70/30 duck down and has a removable fur hood.
If you hate parkas, this isn't going to convince you (and to be honest, I'm surprised you are still reading this far down the page). If you love them, chances are you'll want an army surplus coat. The pricing isn't going to win any friends either, with the one above at £245 and the one below a whopping £435.
But if you happen to be a mod with money and a love of parkas and a high-end finish…you know where to go…
Find out more at the Present website