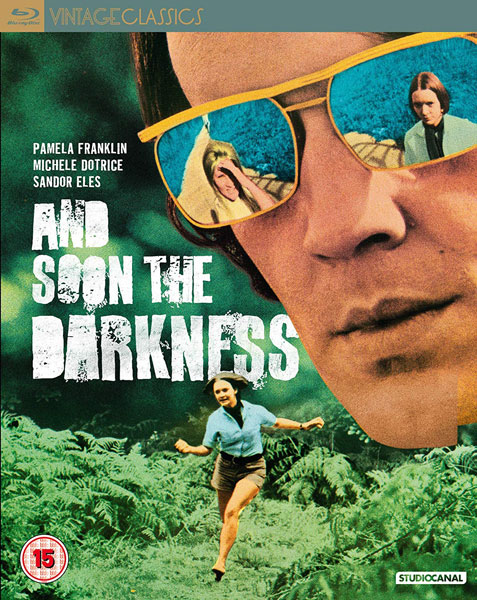 Note that I independently write and research everything in this article. But it may contain affiliate links.
It's an obscure thing that used to live on late-night TV, but And Soon The Darkness has an interesting back story.
When The Avengers finished, the crew were at something of a loose end. The team were all still together, but they didn't have a project on the go.
So enter director Robert Fuest with a minimal cast and the expanse of the French countryside. He teamed up with Avengers writers Brian Clemens and Terry 'Daleks' Nation, Avengers producers Clemens and Albert Fennell, along with Avengers soundtrack man Laurie Johnson for a creepy Brit flick.
Certainly not a horror, although it might tweak a few nerves if you are ever lost in France.
The story? Well, two swinging London chicks (well, nurses if we're being specific) take a break from London, heading off on a cycling holiday through the French countryside. We first see them having a great time in a cafe full of the hip crowd having a brief break from the cycling.
However, the two girls (Jane played by Pamela Franklin and Cathy played by Michele Dotrice) have different ideas about what the holiday should be about from that point.
Jane wants to push on and see the country, Cathy fancies something more leisurely, with a spot of sunbathing thrown in as they travel the vast spaces of rural France.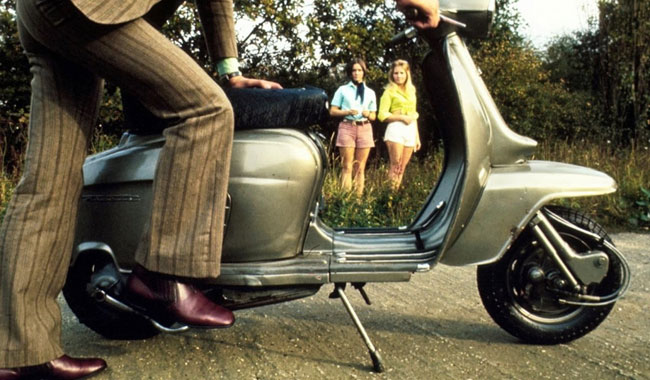 Things come to a head after the pair stop for a break. Jane decides to go on alone, while Cathy takes a longer break to unwind in the sun. But that's the last the girls see of each other.
When Jane goes back for her friend, she's nowhere to be seen. Has she missed her? Has something more sinister happened? And who is the stranger (played by Sandor Eles) in the dark glasses riding around the area on a Lambretta? All will eventually be revealed.
It's something of a lost gem of British cinema, an example of how you can create a visually-impressive movie packed with suspense on a relatively small budget. The impressive French rural scenery is the star of the show, with Jane lost and alone in the never-ending open fields and sparsely-used tree-lined roads. And she is without any local language skills, with no-one to trust or to turn to as a result.
The script is no slouch either. Ok, you might second guess who the bad guy or girl is, but there's plenty of false trails, a ready supply of seemingly-sinister types and you'll never be quite sure who to trust until just before the end credits roll.
The only downside is this DVD issue. I've previously owned the US version, which had a few extras on-board, not to mention an entertaining commentary with key participants. This first-time UK issue has nothing but the film. Granted, the quality of both image and sound on the disc are excellent as you would expect, but after waiting so long for a release, this package is a slight disappointment.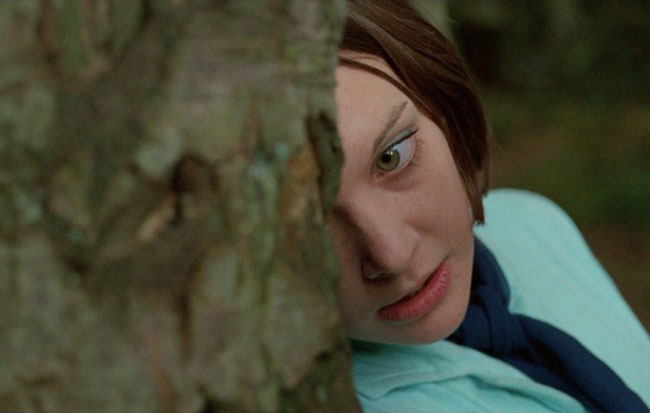 Saying that, at just £5.99 (on Amazon), you can't really complain, This is a must-buy for anyone into cult Brit flicks of the 60s and 70s and probably one to buy for any Avengers fans too. Not what I would call a Mod movie, but I suspect a lot of Mods would enjoy this one.
Shame they don't populate late-night TV with this kind of stuff anymore. Plenty more hidden gems like this deserve a wider audience.

Find out more about the DVD at the Amazon website
Note that a Blu-ray of this has just come out too, priced at £14.66 on Amazon. I believe that version does have the original commentary and extras, as well as an enhanced picture.
Note also that this comes up on Talking Pictures TV too. The next showing is 11:05pm on July 27th 2020.
Love Modculture? If you enjoy what you read or have benefitted from it and want to
help with the ever-increasing costs of the site and newsletter
, you can always
buy me a coffee at Ko-Fi
. Every penny is helpful and appreciated.