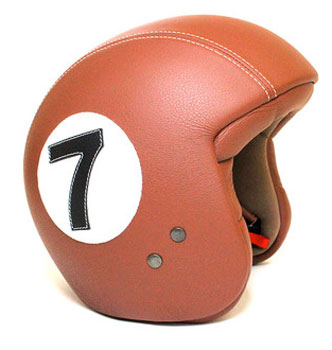 Just noticed these Andrea Cardone Italian scooter helmets at Fab, which I thought were worth a mention.
Described as being a combination of 'traditional production and stylish design', there are various styles, as well as matching bags available. With regard to the helmets, they are made from 100% calf leather and ABS plastic, with an adjustable chinstrap and a scratch-free visor that's removable with use of an Allen key (included).
Not cheap though, even if they are discounted at Fab. £163 is the price of the ones pictured here.