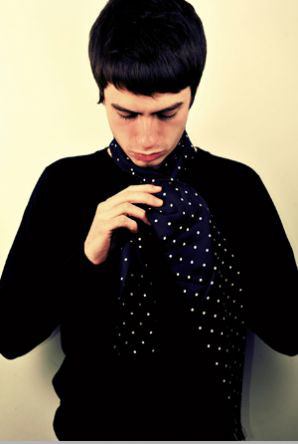 Back in stock and unlikely to stay around for long are these Art Gallery Davies polka dot scarves.
Very much in that swinging sixties style, the scarves are 100 per cower silk, sized at 15.5 x 152cm, with the polka design and feeing finish. You can choose from the three colours pictured here – blue, burgundy and black.
If you want one, you'll probably have to be on your toes, as they'll probably sell through. The price is £25.
Find out more at the Art Gallery website