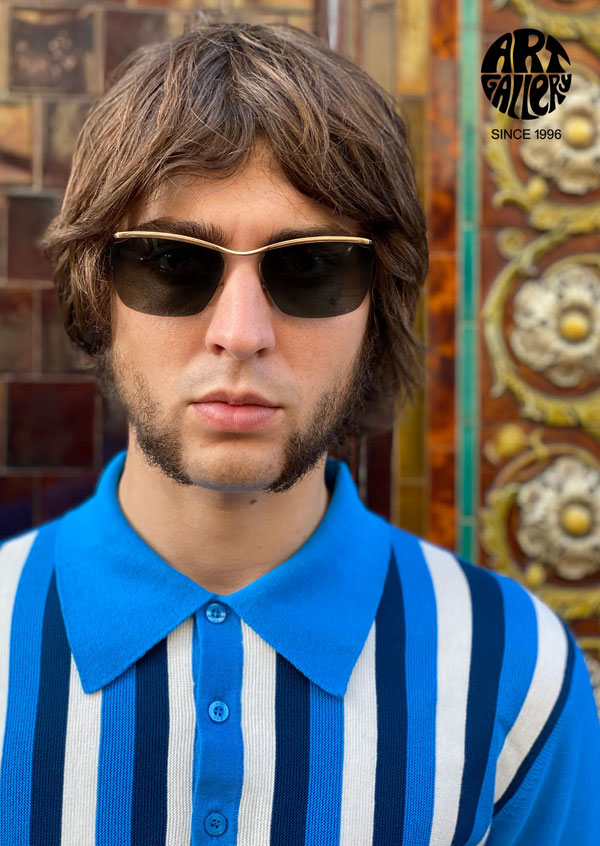 Temperatures are dropping, so the ideal time for the Art Gallery Clothing autumn/winter Mod knitwear range to drop too.
You probably already know the label and its regular range of Mod-inspired shirts and knitwear. The label has been doing it for years. Of course, it made the cut in my 20 of the best Mod knitwear labels round-up.
I think this year's range is the strongest for some time too. I previewed one piece from it a couple of week back, the Gastone vintage-style cycling top, which has proven very popular. The rest of the range follow on and like that, offers something a little different to what you might expect. In a good way. And with some old favourites returning too.
Anyway, see what you think from the images above and below. All are available to buy right now. Oh, and if you want a bit of money off, use the promo code agcmodculture for a 10 per cent discount.
So, the new range…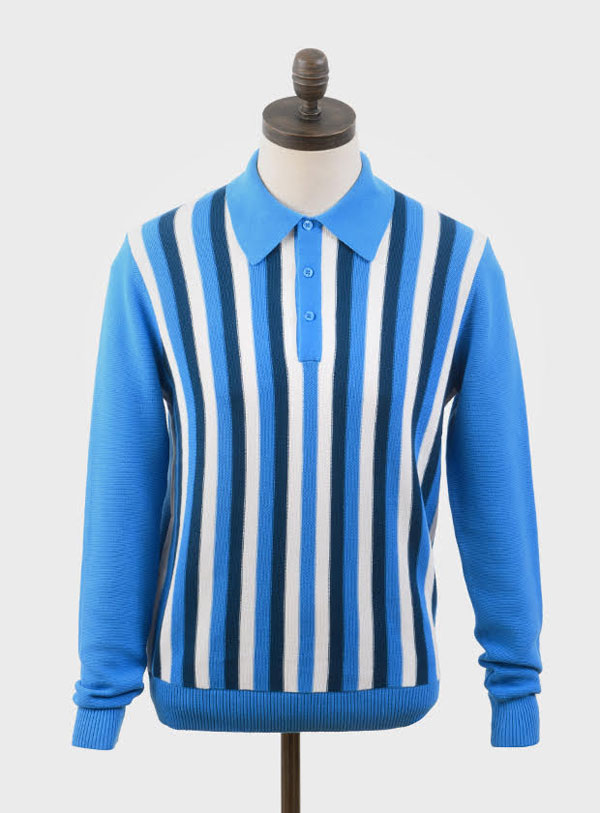 Style RUFFIN
Ibiza blue long-sleeved, three buttoned knitted polo shirt with sailor blue & off white striped front panel. £79 (all colours)
More details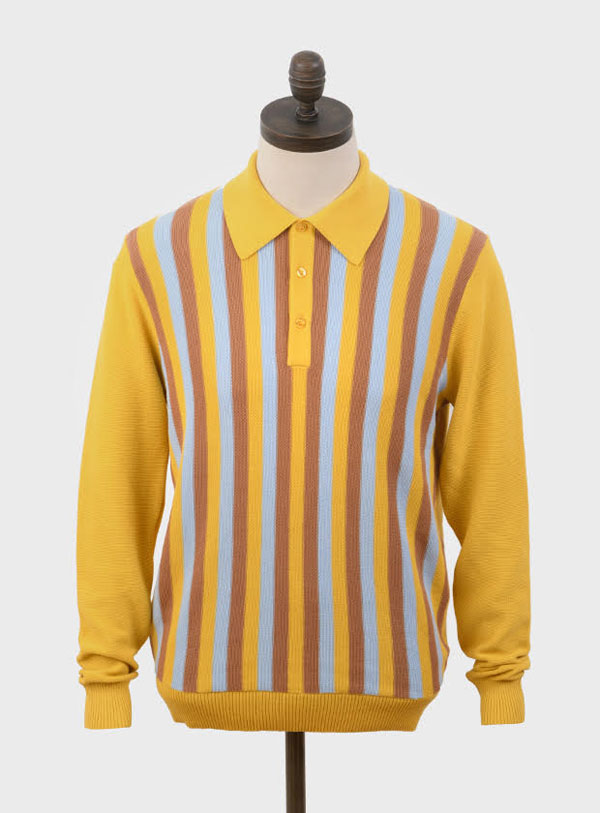 Spicy mustard long-sleeved, three buttoned knitted polo shirt with tobacco & sky blue stripes front panel.
More details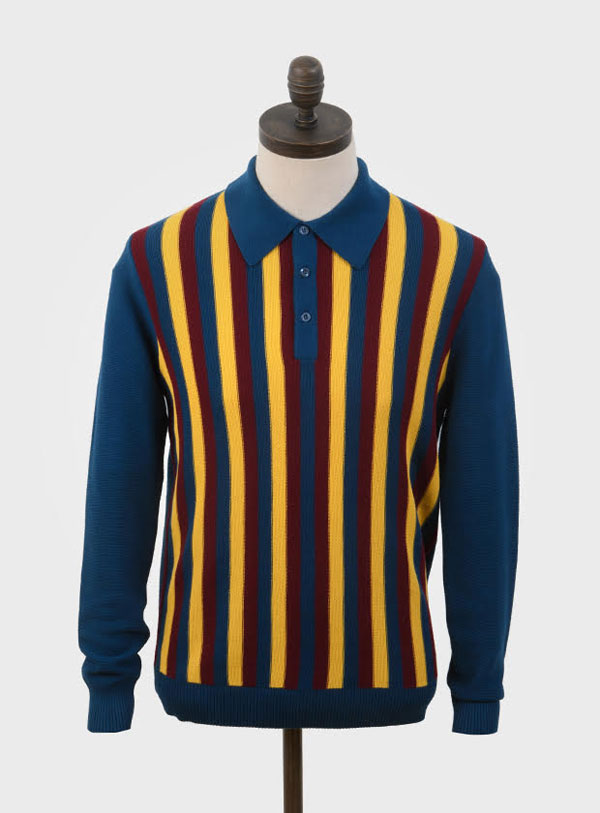 Sailor blue long-sleeved, three buttoned knitted polo shirt with wine & spicy mustard striped front panel.
More details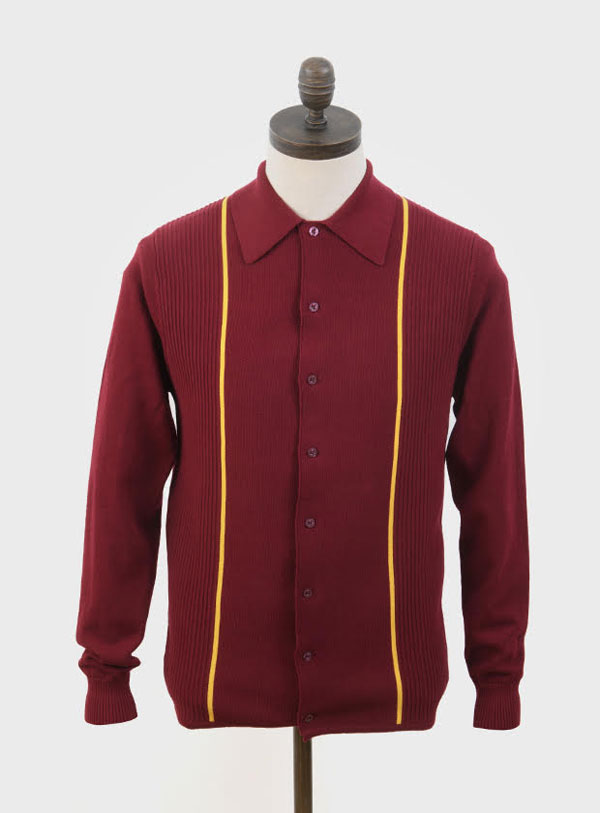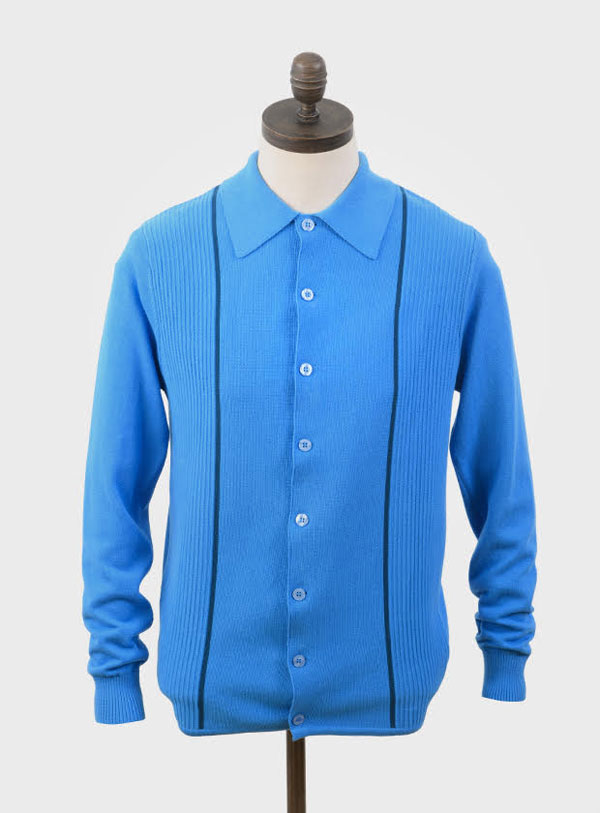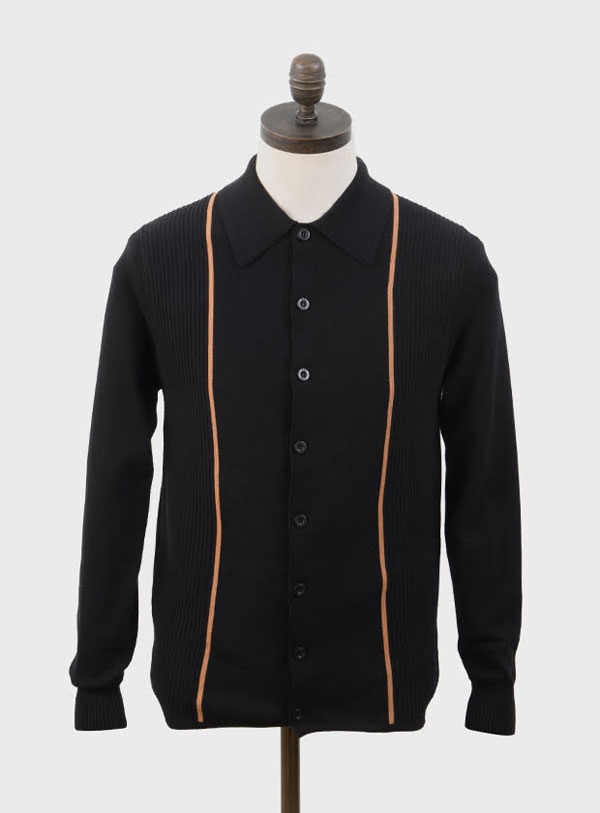 Style MITTOO
Long-sleeved, knitted collared cardigan with trim & textured front body detail. Fitted. £79.
More details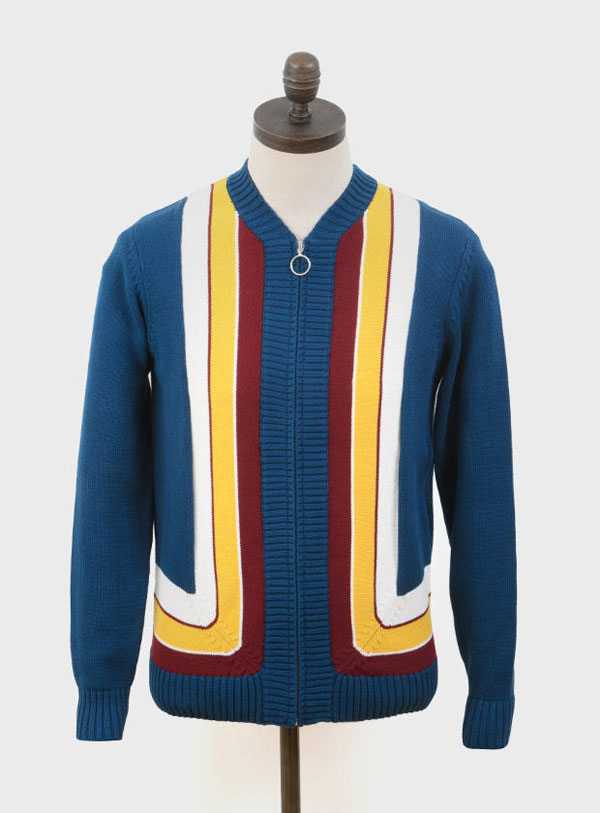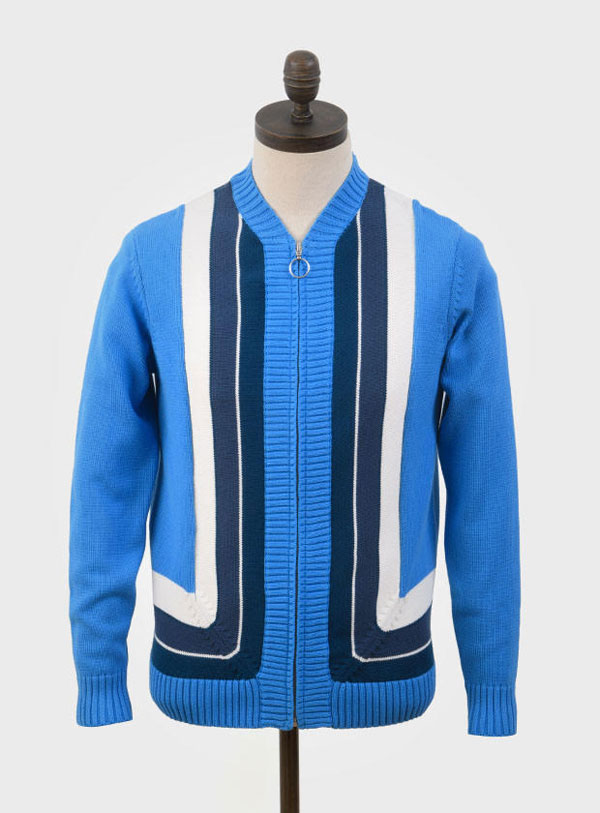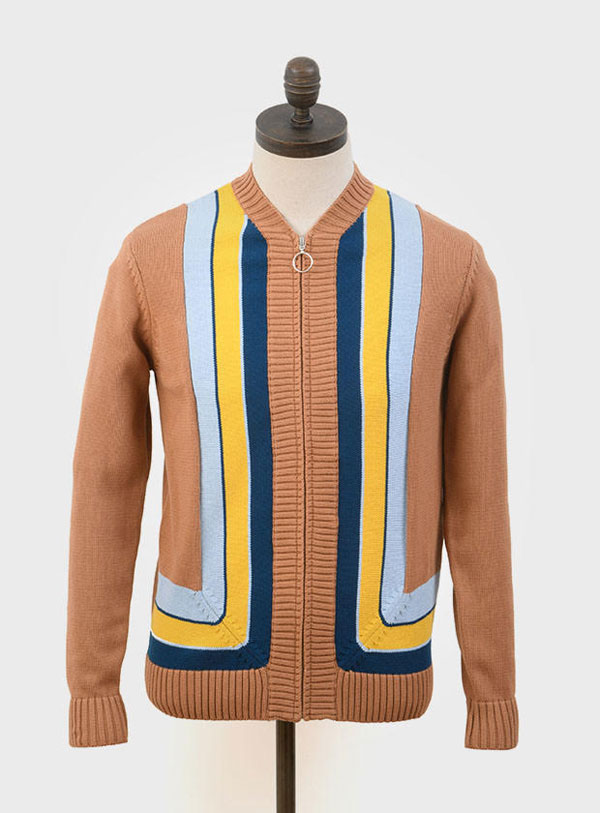 Style HAWKS
YKK ring zip-through crew neck cardigan with body colour blocking. Fitted. £89.
More details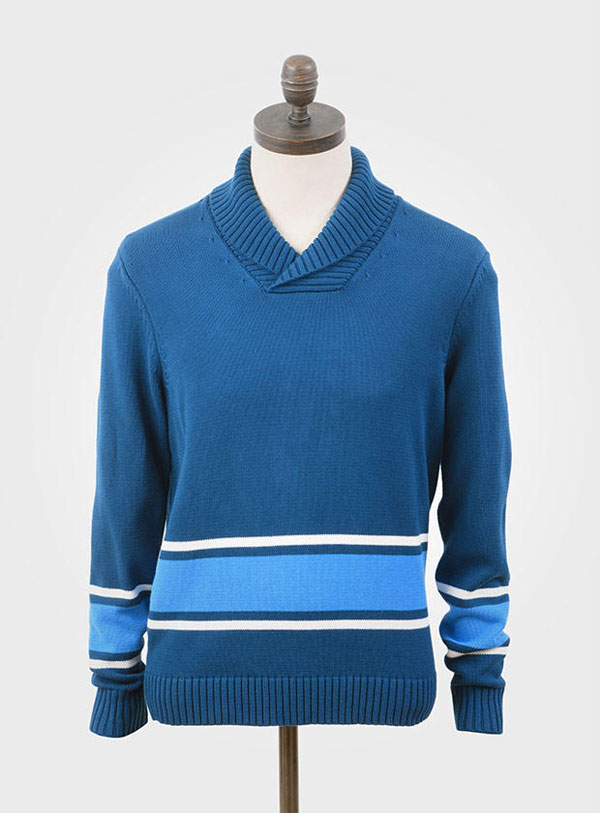 Style ADAMS
Sailor Blue, shawl collar pullover with lower Ibiza blue and off-white stripe on the body (front and back) and sleeves. £75
More details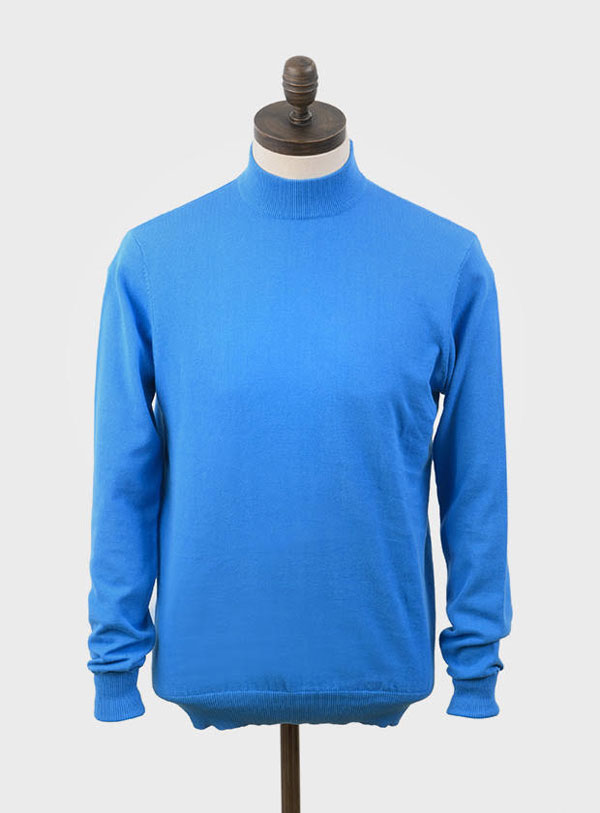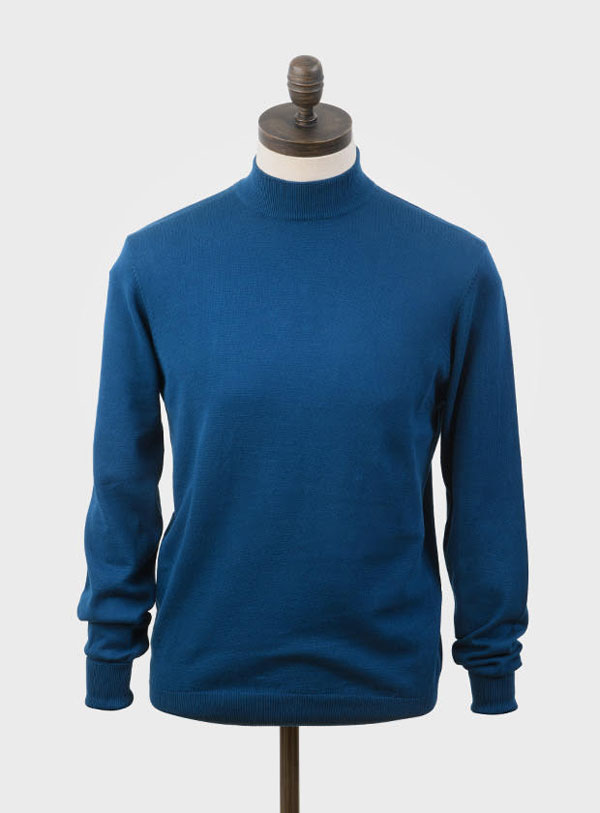 Style TERENCE
Long-sleeved, knitted turtle neck with fold-back cuffs. £65.
More details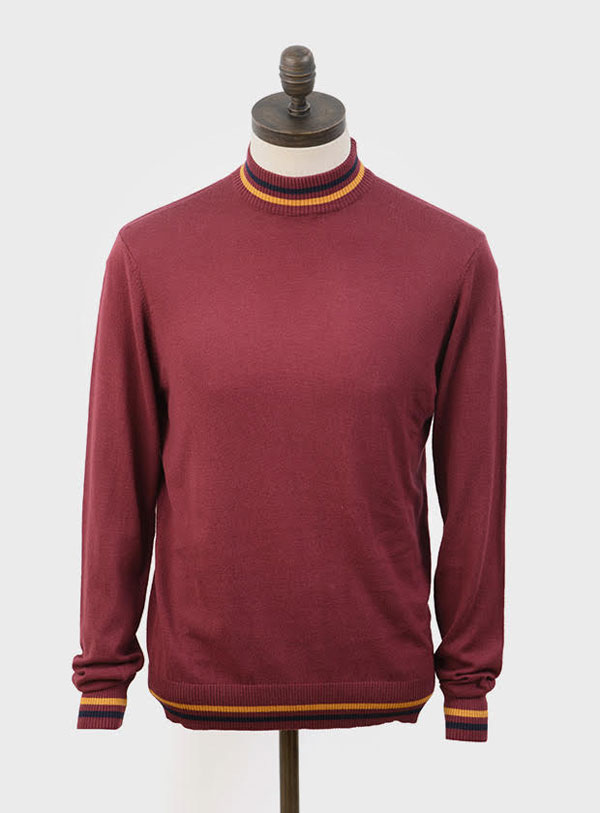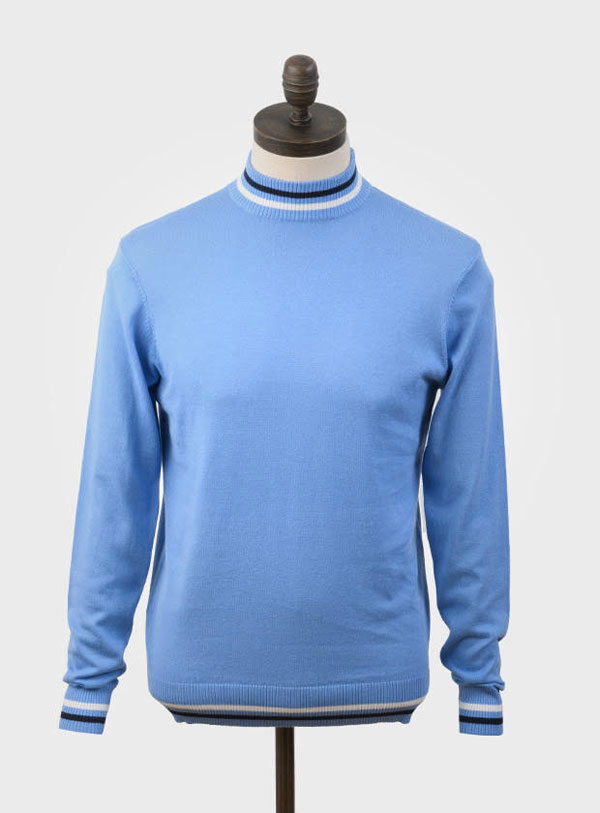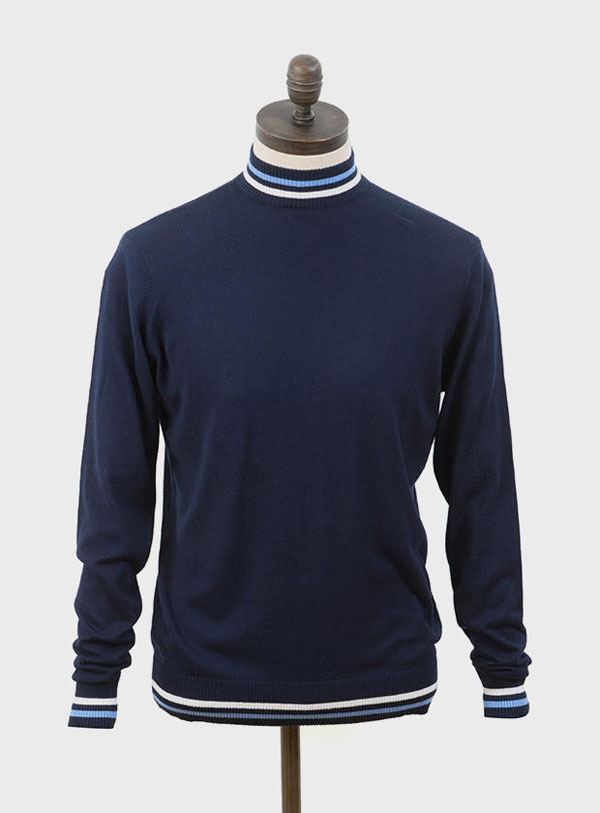 Style HAYE
Pullover with tipping on neck, cuffs and waistband. £69
More details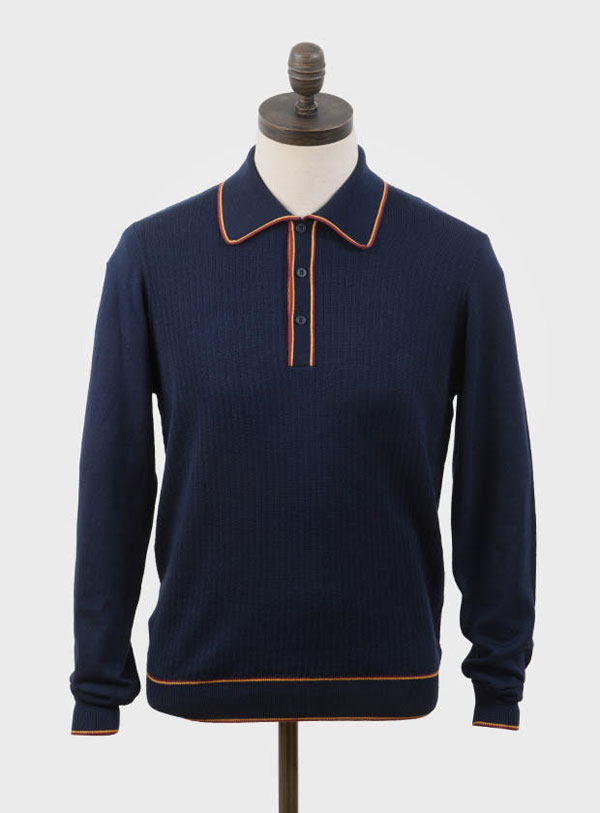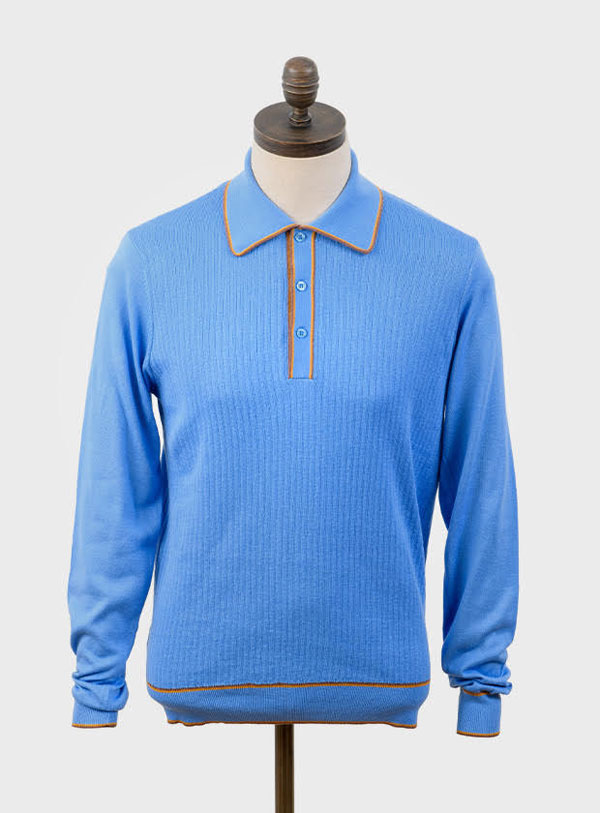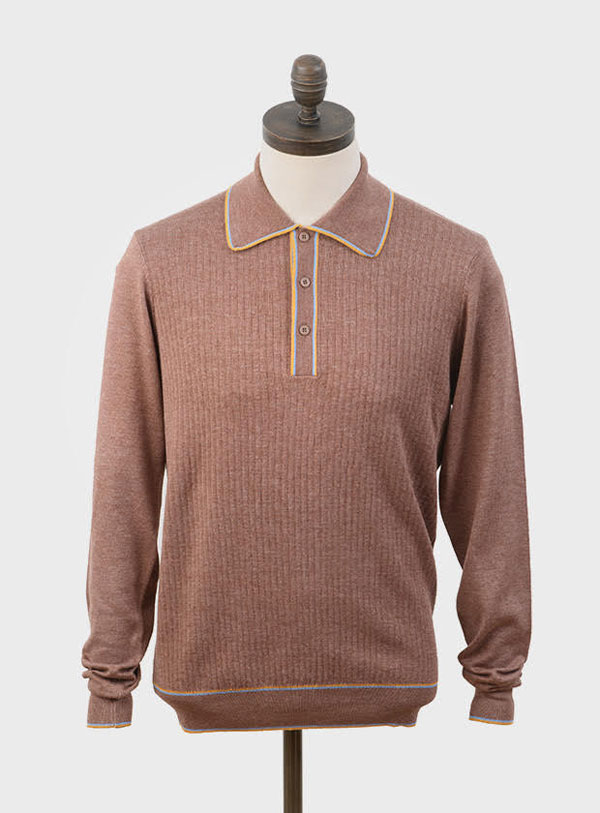 Style ISLEY
Long-sleeved, three buttoned knitted polo shirt with a ribbed front panel, tipped collars, placket, cuffs and waistband. £69.
More details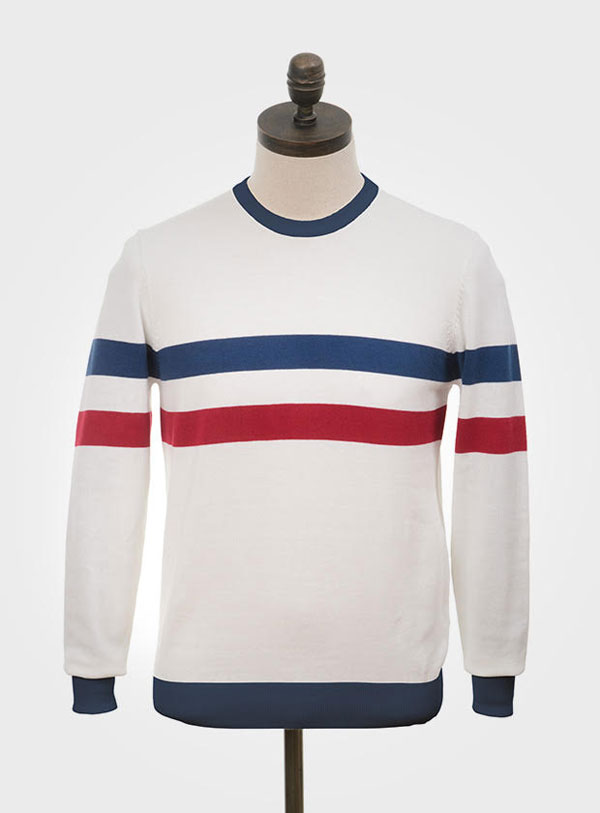 Style SCENE
Crew neck pullover with horizontal placed stripes on body front, back and sleeves. Contrast neck, cuffs and waistband. £69.
More details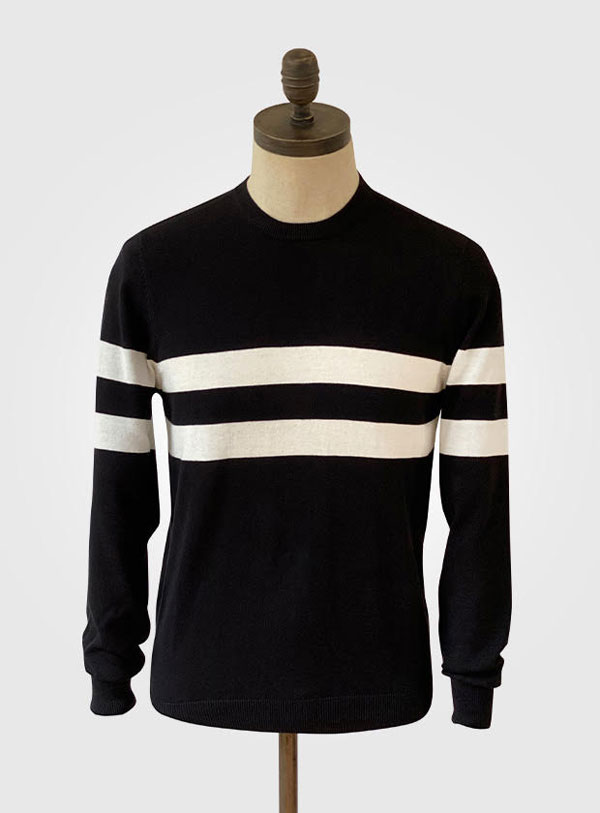 Style SCENE (LIMITED EDITION BLACK)
Black, crew neck pullover with off white horizontal placed stripes on body front, back and sleeves. £69
More details