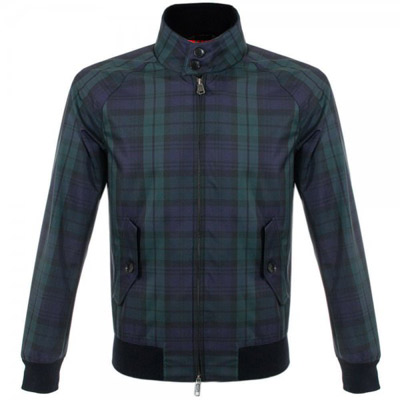 Earlier this week, we thought we had spotted all the new colours of the Harrington. But today we spotted another very distinctive finish, this Baracuta G9 Blackwatch Harrington Jacket.
It's not the first time that this cloth has been used by Baracuta, they produced a trench coat in 2013 with the same design.
But I think it's the first time that it has been used on a G9. The jacket keeps all the distinctive detailing of the original, so buttoned slant pockets, funnel collar and batwing yoke. Only this time, you get the blackwatch finish, as well as a Coolmax fabric lining to keep you cool in the warmer months.
Made in England and with a slim fit, it's pricier than the plain colours at £325.
Find out more at the Stuarts of London website