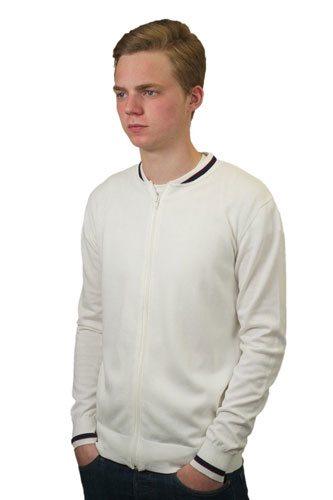 I think we have mentioned this before, but as they seem to have added a lot stock to it of late, the Art Gallery Clothing Outlet Store is worth mentioning again.
Basically this is a selection of end of line items and samples offered via the eBay Store at lower prices. So if you have had your eye on something in the past, it might well be here for less money than you remember – as long as it's in your size.
Over 100 items in there right now, including the Moon zip through above for £49 plus the knitted button through below for £49.99 and the Kenny united polo for £29.99.
Browse it all at the Art Gallery Clothing Outlet Store at eBay