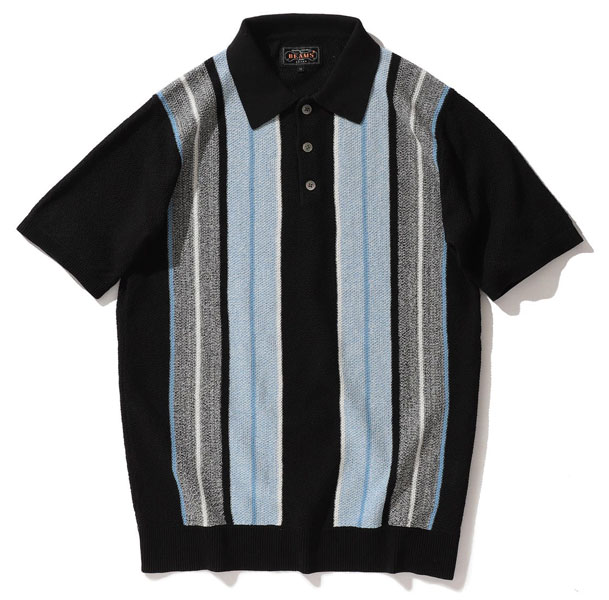 Not quite on the shelves just yet, but I thought you might like to see the new 1960s-style knitted polo shirts by Beams Plus.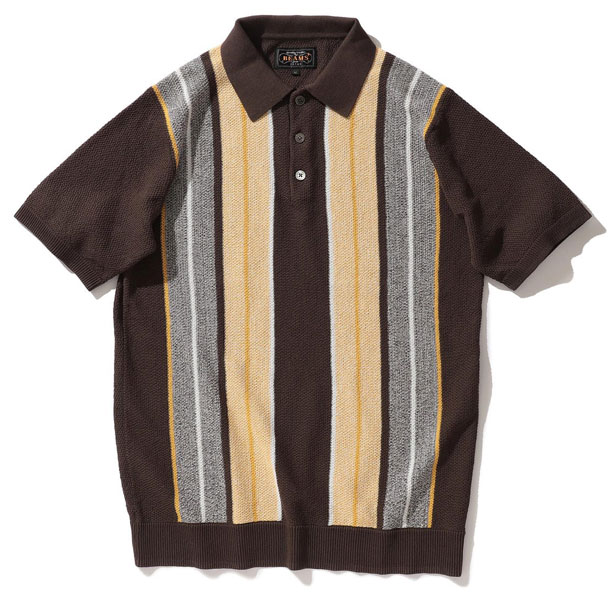 Beams Plus you ask? It isn't a label I have featured a lot, not least because not everything in the range comes under the mod header. But I think this one does.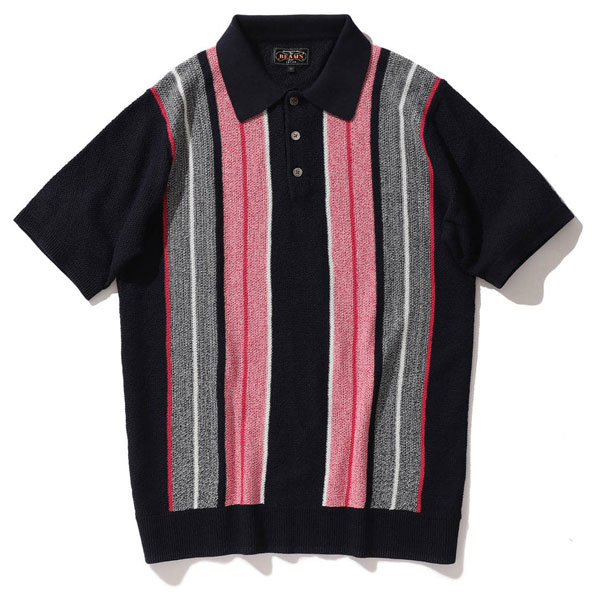 Beams Plus is a Japanese label, one that is generally inspired by classic clothing of the mid-20th century and particularly the 1960s. The clothes are very high quality, with an attention to detail and authenticity you would struggle to find on the high street.
The downside is the price. Their clothing doesn't come cheap, although it does get discounted in the sales, where many people (including myself) tend to stock up. But these shirts might not make it that far down the line.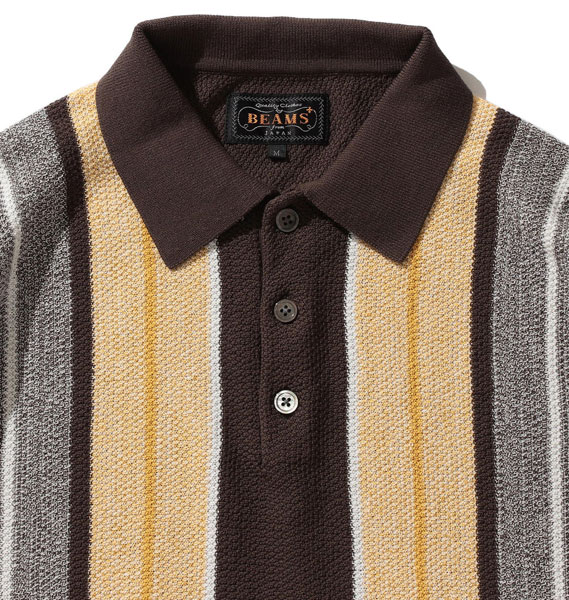 Beams Plus brought out a similar design to this one last year and when it landed in the UK in selected retailers, it was snapped up pretty quickly. Perhaps it will be the same with these.
A similar three-button polo to last year's effort, the difference here is the pattern. Each one uses a dark background, with the textured front made up of a selection of multicoloured stripes, which obviously differ depending on the design you go for. Ribbed cuffs and a ribbed hem finish things off.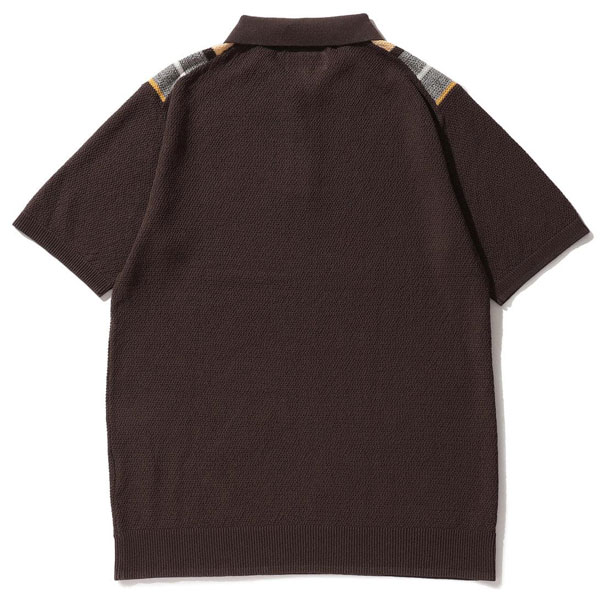 Lovely pieces that should come into their own when spring arrives. That's when these are expected to land too. When they do, these 1960s-style knitted polo shirts by Beams Plus are likely to retail for around the £100 mark.
With Fred Perry Reissues polo shirts creeping up in price to around the £80 mark right now that doesn't seem out of the question, especially as this is a more substantial product that will be made to last.
Based on last year, you can expect to find these shirts at End Clothing and Mr Porter.
Via His Knibs