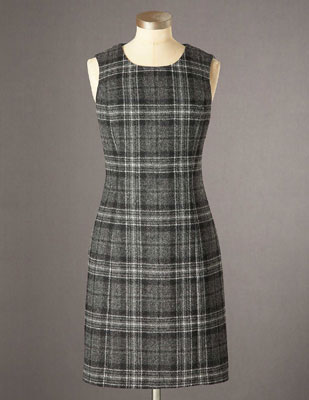 Online retailer Boden currently has a women's range going under the name of Sixties Brit. It's where you'll find these Boden tweed shift dresses.
Very early to mid-1960s, the dresses go for simplicity, showing off that tweed material, which is a heritage cloth made by Abraham Moon & Sons in Yorkshire.
Three tweeds are available, along with a plain green (which you can see on the site). All priced the same at £139.
Find out more at the Boden website