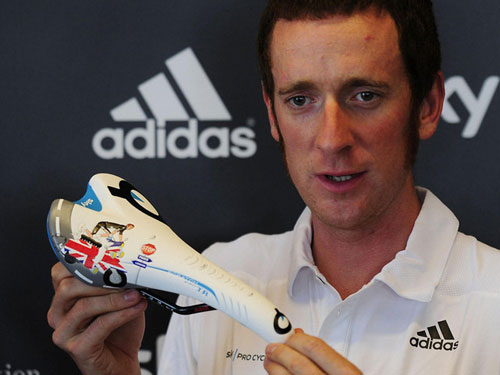 Thanks to Bob Hill for flagging up this rather niche piece of mod merchandising – the limited edition Bradley Wiggins Prologo seat.
The seat has been made for Wiggins' assault on the Tour de France, with his love of all things mod at the heart of the seat visually. According to Prologo's Salvatore Truglio: 'We made it as a special thanks to Bradley, as a good luck message for the Tour de France…the graphics are inspired by the 60's Mods and the great Italian scooters, such as Lambretta and Vespa – Bradley even owns one Vespa made in 1964. They somehow became the icon of this British movement and Bradley is a big fan of that period and lifestyle.'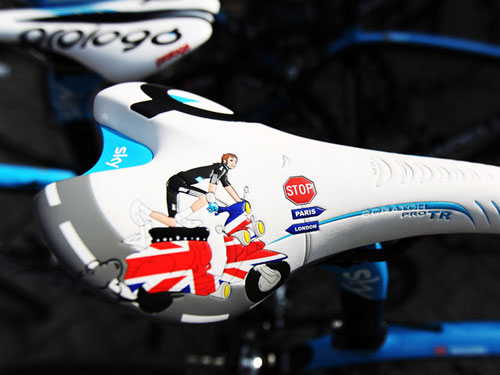 Not just a pretty face though, a lot of work has gone into engineering the 'lightest, most effective saddle possible', using the 'highest-tech materials 'available. In fact, it's described as 'virtually a small technology lab on the road.'
You can buy it as a limited edition, but you'll have to be serious about your cycling with a price tag of 189 Euros.
Via Team Sky