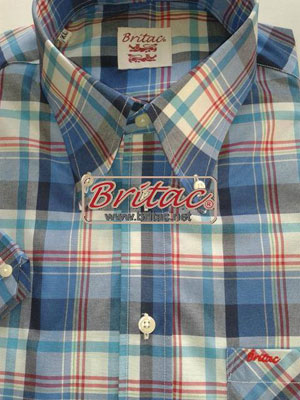 A label we have featured in the past, but we're flagging up Britac Shirts once more because it has a new Vintage Collection available for the summer.
There is a plethora of styles available in the range, although all are checks, with a number of colour variations of each cloth too. But it all adds up to quite a selection.
As you would expect from a Britac shirt, there is plenty of mod-friendly details, including the high button-down collar, back collar button, button sleeve with 'v' detailing, slim cut and back pleat.
Do check the size guide on the site before you order, as the shirts are very slim. If you want to order, they are prices at €49. A selection of the new styles below.
Find out more at the Britac website