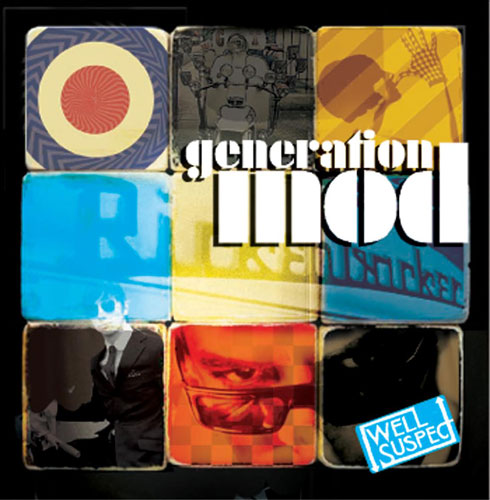 Not exactly a new label, this is the return of the Well Suspect label visa Richard Searle and Eddie Piller. The first release will be Generation Mod.
It is what you think and expect it to be. This is an album pulling together a bunch of bands from this generation rather than past decades. Bands inspired by the past, even the recent past of Britpop as well as the mod revival and the 1960s and as such, a diverse bunch as ever.
This first release features 14 tracks and 14 bands, with a copy just dropping through our letterbox yesterday. So expect a review well ahead of the launch date of 6th May 2015. Yes, that far off.
The album will be available on CD and on LP. Keep an eye on the Amazon site
if you want to do a pre-order. In the meantime, check out the track listing below.
Update: The vinyl for this has just gone on pre-order at Amazon
. It is now down as being available from 29th April 2016 and sells for £13.27.
Track listing:
1. Samuel S Parkes – Let Me Go
2. Dave's Doors of Perception – Falling
3. The Mads – What I Need
4. Men of North Country – They Don't Know
5. Private Jones – I Got By In Time
6. French Boutik – Mieux Comme Ca
7. Dogtooth – Get In Get Out
8. The Get Go – Nutbush City Limits
9. Aunt Nell – So Sad
10. New Street Adventure – Be Somebody
11. Smashing Time – Don't Try So Hard
12. Andy Lewis – the Best of Days
13. Soldiers of Soul – Raw
14. The Moons – Everyday Heroes