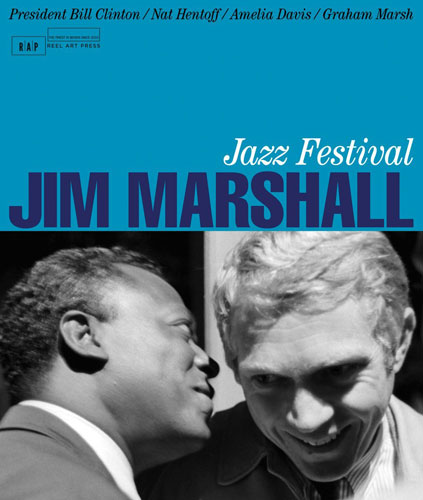 If you see the name Graham Marsh attached to something, there's every chance that it is a stylish piece of work. With that in mind, we have high hopes for  Jazz Festival: Jim Marshall, which is heading your way via Reel Art Press.
Described as 'the defining father of music photography', this is a collection of Marshall's jazz festival photographs from the 1960s, published here for the first time ever. In fact, over 95 per cent of the material in this coffee table book has never even been seen before.
It focuses on the movers and shakers who played at / attended the festivals at Newport and Monterey, with the end result 'like experiencing the atmosphere of those summer days first hand' according to the publisher, with the likes of Thelonious Monk, John Coltrane, Miles Davis, Nina Simone and Ray Charles captured both on and off stage.
Topping things off is a foreword by President Bill Clinton, along with an introduction by legendary jazz writer Nat Hentoff. The overall design is the work of Graham Marsh previously mentioned on these pages for the likes of The Cover Art of Blue Note Records, Hollywood And The Ivy Look, The Ivy Look and Michael Caine: 1960s.
The book is released on 22nd September, but is available to pre-order now at the discounted price of £29.95 at Amazon.
Find out more and pre-order at the Amazon website