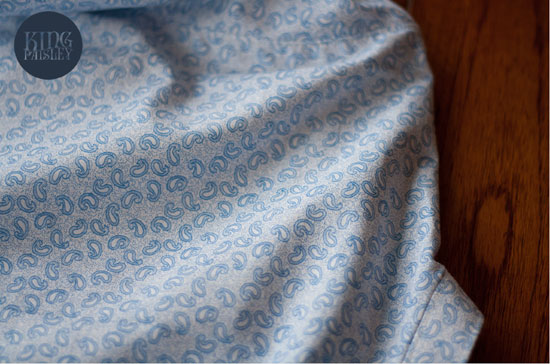 The clue is perhaps in the name, but if you haven't guessed, King Paisley will soon be offering a range of shirts inspired by the 1960s, both off the peg and custom fits. If you want in, you can sign up now for details of the big launch.
The initial range is likely to be of more appeal to folk with a love of the latter part of the 1960s, with a run of kaftans ranging from £40 to £80 and penny round shirts from £80 upwards dependent of your fabric choice. But that's only the beginning.
Soon after, the King Paisley plans to follow up with a full custom shirt offering, essentially offering you your own choice of fabric and as well as any collar shape and style you want. That sounds like the winning offering to me, especially if you want to make sure you have something unique on a night out.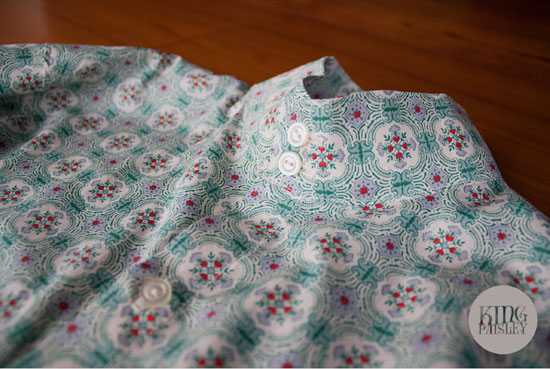 As you might have worked out, each shirt is hand made in the UK with a real emphasis on individuality. The paisley pattern is a common theme throughout
the brand but more subtle options will also be available around launch time.
Sadly, the site is yet to launch, but if you want to register an interest, you can do that right now. To join the mailing list people are welcome to submit an email with 'Mailing list' as the subject to [email protected] or if you prefer social networking, you can follow Rich for updates at @kingpaisley.