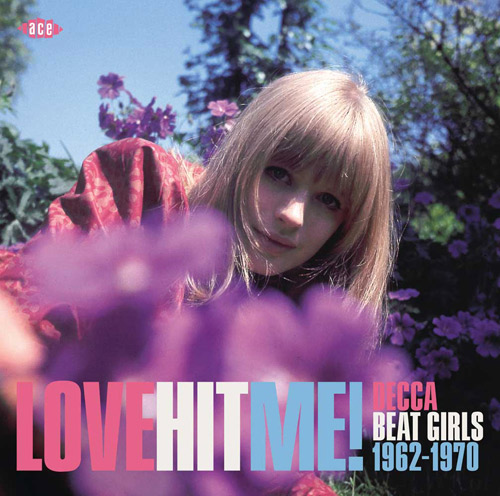 Another interesting release from Ace Records. Perhaps not strictly mod, but Love Hit Me! Decca Beat Girls should appeal to fans of 60s girl beat and pop.
According to Ace, 1960s Decca was a 'goldmine' for British gold pop, with its team hunting high and low for talent and finding it pretty much everywhere.
The included Midlands schoolgirls (the Orchids), London folk club denizens (Dana Gillespie, Beverley), former child actresses (Adrienne Poster, Sandra Barry), Liverpudlian girl groups (the Vernons Girls, the Satin Bells), soulful northerners (Elkie Brooks, Truly Smith) and Scots (Lulu, Barry St John), well-connected Chelsea girls (Louise Cordet, Twinkle, Marianne Faithfull), Merseybeat wannabes (Beryl Marsden), talent show winners (Billie Davis, Babbity Blue, Jean Martin) and even transient Americans (Goldie & the Gingerbreads).
All of those fell into the hands of tope end producers, arrangers and writers such as Mike Leander, Andrew Loog Oldham, Shel Talmy, Charles Blackwell and Tony Meehan, giving their finds a mix of homemade and American soul, folk-rock, beat and pop.
This collection picks out some of the best on a 24-trahc CD or a 12-track vinyl release, each with the kind of notes that you expect from an Ace release.
Both land on 25th March and both can be pre-ordered now. Track listings for both releases below.
Find out more about the CD at the Amazon website
Find out more about the LP at the Amazon website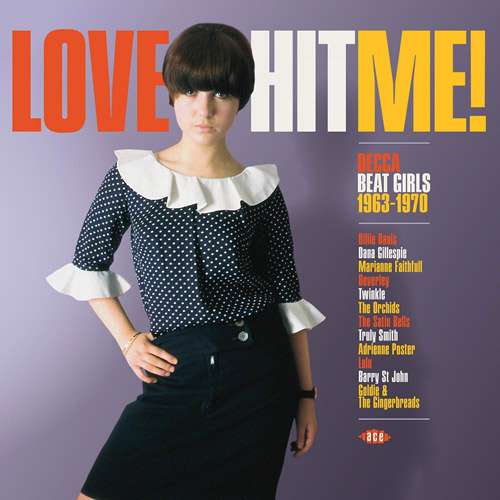 CD tracks:
I'm In Love With You – Billie Davis
No! No! No! – Dana Gillespie
That's Right Baby – Marianne Faithfull
Where The Good Times Are – Beverley
Poor Old Johnny – Twinkle
Love Hit Me – The Orchids
I Stand Accused (Of Loving You) – The Satin Bells
I Wanna Go Back There Again – Truly Smith
Something Beautiful – Adrienne Poster
I'll Come Running Over – Lulu
Hey Boy – Barry St John
Little Boy – Goldie & The Gingerbreads
What More Do You Want – The Exceptions
So Hard To Be Good – Louise Cordet
Really Gonna Shake – Sandra Barry & The Boys
The Way You Do The Things You Do – Elkie Brooks
I Want You To Be My Baby – Billie Davis
Save The Last Dance For Me – Jean Martin
Love Is Going To Happen To Me – Beryl Marsden
Don't Make Me Mad – The Orchids
Dat's Love – The Vernons Girls
Don't Make Me (Fall In Love With You) – Babbity Blue
Golden Lights – Twinkle
Hier Ou Demain – Marianne Faithfull
LP tracks:
Side 1
I'm In Love With You – Billie Davis
No! No! No! – Dana Gillespie
That's Right Baby – Marianne Faithfull
Where The Good Times Are – Beverley
Poor Old Johnny – Twinkle
Love Hit Me – The Orchids
Side 2
I Stand Accused (Of Loving You) – The Satin Bells
I Wanna Go Back There Again – Truly Smith
Something Beautiful – Adrienne Poster
I'll Come Running Over – Lulu
Hey Boy – Barry St John
Little Boy – Goldie & The Gingerbreads