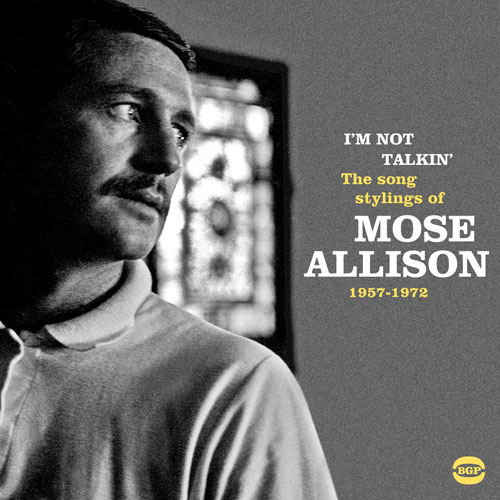 You probably know his songs from the many covers in the 1960s (and later). But if you want the source material itself, do check out Mose Allison – I'm Not Talkin' – The Song Stylings Of 1957-1972 (BGP).
The distinctive jazz style of Mose Allison was adapted by the likes of Georgie Fame, Brian Auger and the Yardbirds, but perhaps most famously The Who, with the band using the Live At Leeds album to showcase their take on 'Young Man Blues'.
That is on here, as well as the likes of Parchman Farm', 'I Love The Life I Live' 'Baby Please Don't Go', 'Seventh Son' and 'Foolkiller', along with plenty of lesser-known grooves amongst the 24 tracks here.
Track listing below and if you want a copy, you can pre-order now ahead of the 28th October release date for £12.42.
Find out more at the Amazon website
Tracklisting:
1. I'm Not Talking
2. Parchman Farm
3. Foolkiller
4. If You Only Knew
5. Baby Please Don't Go
6. The Seventh Son
7. I'm Smashed
8. Wild Man On The Loose
9. If You're Goin To The City
10. Everybody Cryin' Mercy
11. I Love The Life I Live – Mose Allison Trio
12. Young Man's Blues
13. Back On The Corner
14. You Can Count On Me To Do My Part
15. Lost Mind
16. Eyesight To The Blind
17. Your Mind Is On Vacation
18. Jus Like Livin
19. If You Live
20. V-8 Ford Blues
21. Your Molecular Structure
22. Hello There Universe
23. Western Man
24. Swingin' Machine