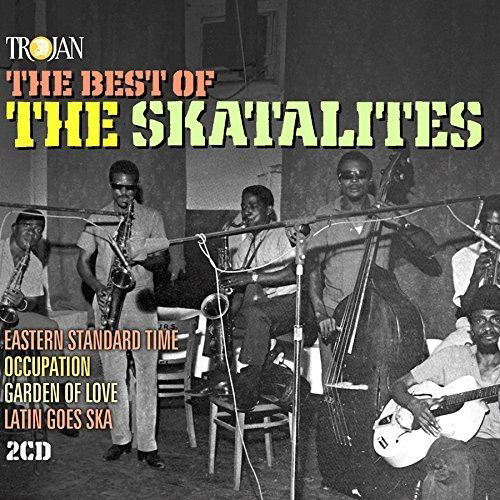 If you don't have much of the band in your collection, you might want to check out this new Skatalites compilation from Trojan.
Going by the name of The Best Of The Skatalites, this is two-CD set and part of a group of similar releases (although perhaps the only one that fits on these pages).
This collection picks out the best of the band's tracks recorded for Duke Reid's Treasure Isle Records, with 40 tracks in total collected here over those two discs.
If you fancy a copy, you can check out what made the cut below and pre-order online right now. The release date is 24th February 2017 and the price is £8.55.
Find out more at the Amazon website
DISC 1:
Eastern Standard Time
Occupation; Street Corner
Garden Of Love
Latin Goes Ska
Silver Dollar
Green Island
Alley Cat Ska
Alipang (aka Alley Pon)
Corner Stone (aka A Trip To Mars)
Doctor Decker
Rocket Ship
Teenage Ska
Knock Out Punch (aka Cotton Tree)
Musical Storeroom
Cool Smoke
Lucky Seven
Melody Jamboree
Stampede
Girl's Town Ska
DISC 2:
Twelve Minutes To Go
Thoroughfare (aka Treasure Isle)
Boat Ride
Mesopotamia
Nuclear Weapon
Sandy Gully
University Goes Ska
Duck Soup
Skalarama (aka The Magnificent Seven)
Vitamin A
Around The World
Independence Ska (aka El Pussy Cat)
Feeling Fine
Guns Fever
Don De Lion
J.F.K.'s Memory
Special Event
Good News
Catch A Fire
Forty Miles Of Bad Road