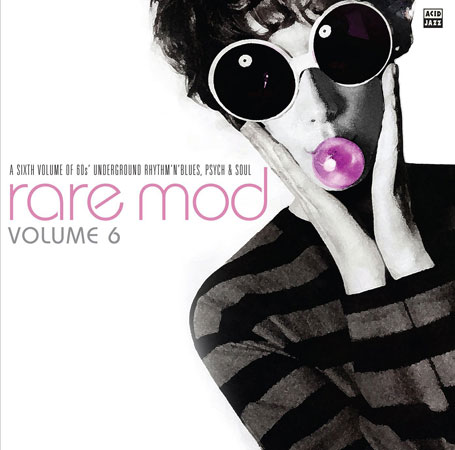 It's back for yet another editor. Yes, the Rare Mod 6 compilation on Acid Jazz returns on 10th July 2015.
Of course, you can order one right now, with the album announced for both CD and vinyl, with 17 tracks in total. Those tracks are, like all the 'Rare Mod' series  lost gems from the 1960s. Some have been released on EP via the Acid Jazz label, both others haven't. So if you are a completist or you missed out on the single releases, then you might want to grab this.
So tracks you probably know include material from Sharon Tandy, The Montanas and The Ossie Layne Show, with lesser-known stuff including a track by The Koobas, who numbered Jeremy Bulloch in their line up, who later went on to play Boba Fett in the Star Wars series.
Anyway, check out the track listing below. If you want to order, the CD is down at £10.99, with the vinyl listed at £19.03.
Rare Mod 6 CD at the Amazon website
Rare Mod 6 vinyl at the Amazon website
Tracklisting:
1. I'm Coming Home to You – The Penny Blacks
2. Hello Blinkers – Blinkers
3. The Finger Points at You – Denis Lotis
4. Money Go Round – The Koobas
5. Miss McKenzie – The Montanas
6. Out of Sight – The Roacoe James Good Good Band
7. Sunshine – Smokey Beare
8. Help Me – The Unknown Mod Band
9. Higher and Higher – The Ossie Layne Show
10. Hey You – Paul West and Compass
11. Just a Friend – The Storytellers
12. (I've Been) Lonely Too Long – The Montanas
13. The Spell of Your Love – Sharon Tandy
14. Maharajah – The Max
15. Lonely Journey – The Society
16. Tomorrow's Children – Tony Rivers
17. Hold On I'm Coming – Mr. Hip Soul