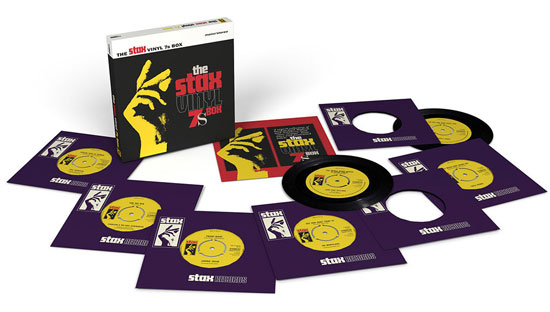 Pretty much a self-explanatory title. The Stax Vinyl 7s Box Set is heading your way soon.
The box is a celebration of the label's 60th anniversary, with compiler Richard Searling picking out 14 in-demand tracks, which cover seven 7-inch discs.
The set also includes a booklet with notes written by Searling, as well as a download card to save you digitising them yourselves. The tracks are all listed below and if you want it, expect to pay around £45 on 8th September 2017. Amazon should be doing pre-orders soon.
Find out more at the Amazon website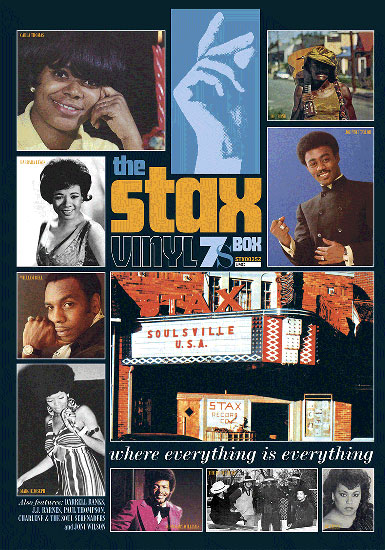 Vinyl 1:
Darrell Banks – I'm The One Who Loves You
J.J. Barnes – Sweet Sherry
Vinyl 2:
Carla Thomas – I'll Never Stop Loving You
Margie Joseph – One More Chance
Vinyl 3:
John Gary Williams – The Whole Damn World Is Going Crazy
Lou Bond -Why Must Our Eyes Always Be Turned Backwards
Vinyl 4:
The Montclairs – Hey You! Don't Fight It!
Barbara Lewis – The Stars
Vinyl 5:
Johnnie Taylor – Friday Night
William Bell – Happy
Vinyl 6:
Paul Thompson – Special Kind Of Woman
Roz Ryan – You're My Only Temptation
Vinyl 7:
Charlene & The Soul Serenaders – Can You Win
Joni Wilson – (Let Hurt Put You In The) Loser's Seat