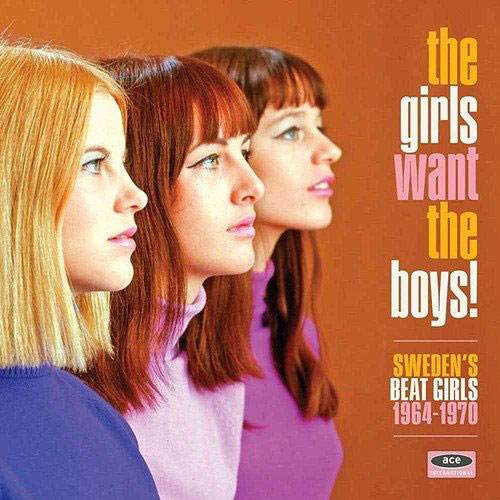 There are actually two versions of this on both CD and vinyl, but both are titled The Girls Want The Boys! Sweden's Beat Girls.
The CD version has 24 tracks, as well as a 'bumper' booklet with expanded notes and extra photos. As for the music, that's essentially the dawn of Swedish beat, with covers (including two tracks by the future vocalists of Abba) and original tracks by a plethora of names you (and I) have probably never heard of.
If it's half as good as the other 'Beat Girls' albums of the recent past from Ace, such as Pye Beat Girls and Decca Beat Girls, then this will be another winner. Hopefully we'll be reviewing and can let you know.
As for the vinyl, that's a 12-track LP pressed on 180g white vinyl in a heavy duty sleeve and with 'sumptuously illustrated' artist profiles on the inner bag. Of course, you don't get all the tracks, but you do get something very cool.
Both are released next week, with the CD at £15.57 and the vinyl at £19.85. Tracks below.
Find out more about the vinyl at the Amazon website
Find out more about the CD at the Amazon website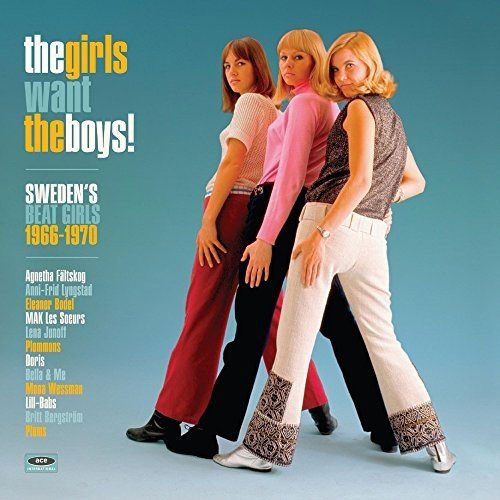 CD Track listing:
1. Ge Dej Till Tåls – Agnetha Fältskog
2. Så Synd Du Måste Gå – Anni-Frid Lyngstad
3. The Girls Want The Boys – Eleanor Bodel
4. Kärlek Finns Det Överallt – MAK Les Soeurs
5. Good Kind Of Hurt – Lena Junoff
6. Last Train To Liverpool – Plommons
7. Don't – Doris
8. Help Me Break This Habit – Bella & Me
9. Vädret – Mona Wessman
10. Lite För Liten – Lill-Babs
11. You Really Have Started Something – Britt Bergström
12. Benny Law – Plums
13. Där Du Går Lämnar Kärleken Spår – Anni-Frid Lyngstad
14. What's The Reason – Sunnygirls
15. To Love Somebody Is To Hurt Somebody – Eleanor Bodel
16. Spela Vår Sång – Agnetha Fältskog
17. Whatever Happened To The 7-Day Week – Bella & Me
18. Solsken – MAK Les Soeurs
19. Jag Är På Väg – Mona Wessman
20. Det Får Ej Hända Igen – Suzie
21. Om Bara Du Gav En Vink – Maritza
22. Sunshine Boy – Angeliques
23. En Man I Byrån – Lill Lindfors
24. Sommartid – Susanne Wigforss