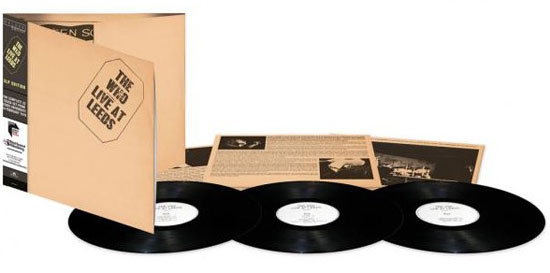 Yes, more vinyl from The Who. If your wallet has recovered from the My Generation reissues,  do check out the Live at Leeds triple vinyl LP reissue.
The classic live album is back as a three-LP set, featuring the complete setlist played on that particular night. In addition to that, the album will have the 33 songs as they were played in the order that they were played on that night in 1970.
This will also be a 'half-speed mastered 33RPM pressing' packaged as a six-panel gatefold with three inner bags.
Amazon's release date isn't down, but it will land on 25th November 2016, with the vinyl available to order now for £25.36.
Find out more at the Amazon website