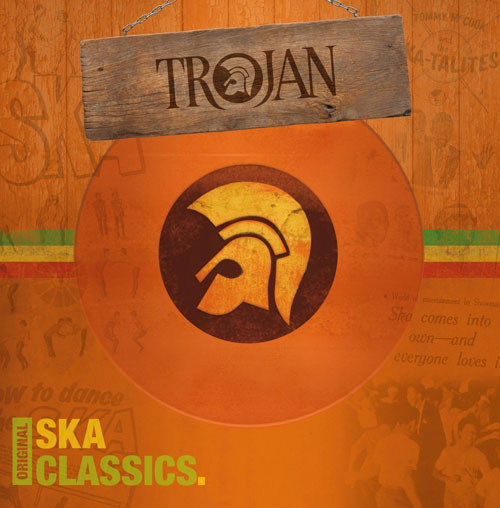 I'm guessing you might already own the tracks on here, but if you don't – or just want to add to your collection – so check out the upcoming Trojan Original Ska Classics.
It's part of a series of new releases, kicking off with this one and if you like reggae in the wider sense, an Original Dub Classics and Original Reggae Classics.
This one (as well as the others) is pressed on high quality 180gsm vinyl, with the album offering up 12 bona fide ska classics as you would expect. They are listed below for reference.
The shelf date is 29th July and you can get it from Pledge Music for £19.50 or from Amazon
.
Track listing:
SIDE A
Music is My Occupation – The Skatalites
Dance Crasher – Alton Ellis & The Flames
Bonanza Ska – Carlos Malcolm & His Afro Jamaican Rhythms
Carry Go Bring Come – Justin Hinds & The Dominoes
Storm Warning – Lyn Taitt & The Comets
Get Up Adina – Desmond Dekker & The Four Aces
SIDE B.
I'm In The Mood For Love – Lord Tanamo
Watermelon Man – Baba Brooks
Housewife's Choice – Derrick & Patsy
Honky Tonk Ska – The Granville Williams Orchestra
Renegade – The Zodiacs
Rough And Tough – Stranger Cole