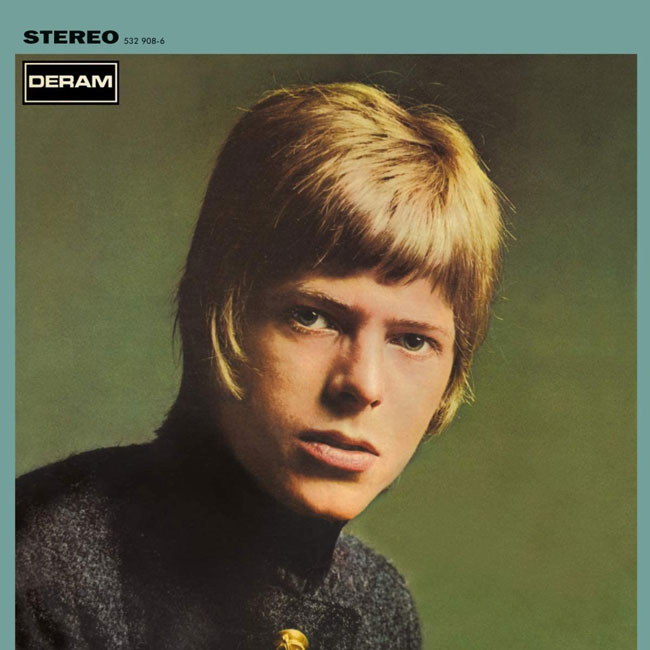 Note that I independently write and research everything in this article. But it may contain affiliate links.
The David Bowie debut album was released on this day in 1967. Which means it's the perfect time to look back at it.
Ask the average music fan in the street to name David Bowie's first album and chances are you'll hear the words 'Space Oddity' if you get one at all. Although since the Bowie in the 60s documentary you might have a better chance. Well, a couple of years before that was Bowie's original self-titled album, which is available as both a vinyl and CD reissue if you've never caught up with it. The CD has plenty of added bonus material too.
It's a strange beast, dating to back to 1967 and originally issued on the Deram label. Written entirely by Bowie himself (which is perhaps unusual for the era), it was a commercial flop, probably not helped by being released on the same day as The Beatles' Sgt. Pepper's Lonely Hearts Club Band. Over 40 years on, is it worth more attention?
Well yes. But it's certainly an acquired taste. Back in the 60s, Bowie was trapped between being a rock star and an all-round entertainer, which means this album has a nasty habit of jumping between 60s pop and something more akin to music hall and at times. Even nursery rhymes. Whimsical you could say, quirky you could also argue. Some might even say annoying. Not that I'd personally go so far. I quite enjoy this one.
Kicking off with the infuriatingly catchy and jaunty Uncle Arthur and the more downbeat Sell Me A Coat, we then get the music hall wannabe Rubber Band (you can imagine Bowie marching on the spot in a straw boater singing it) and Love You 'Til Tuesday (the most widely known and most 'pop' tune on here).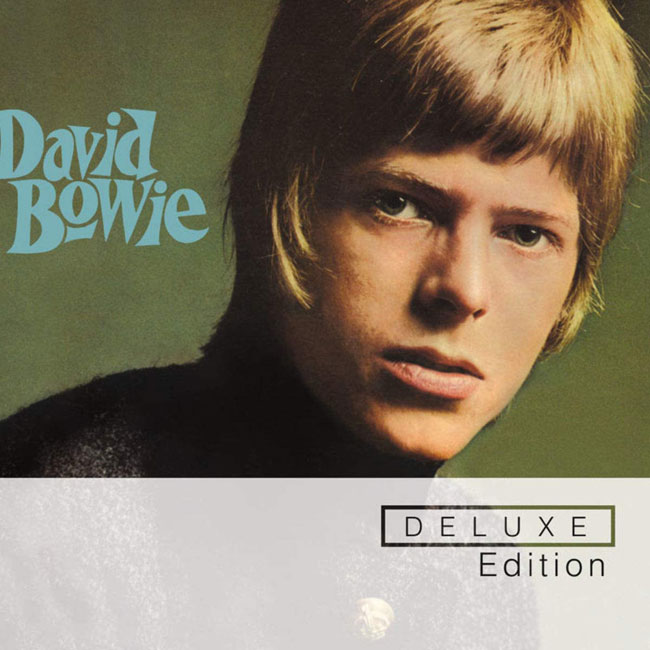 Then we move onto There Is A Happy Land (with a sound that hints at where Bowie was going) more jauntiness from We Are Hungry Men, a 'slowie' in the form of When I Live My Dream and yet more music hall pastiche from Little Bombardier.
After that, the superb and almost epic Silly Boy Blue (which was covered around this time by Billy Fury), Come and Buy My Toys (another Space Oddity-style contender), the 60s-style quirk of Join The Gang, She's Got Medals (with an intro not unlike Hey Joe, would you believe), Maid of Bond Street (the theme to a non-existent swinging London flick if you like) and finally, Please Mr Gravedigger – a track that pretty much defies description as Bowie recites the words to what sounds like an old folk tune over the sound of thunder and rain. See what I mean about a mixed bag?
It's quite a trip over the 14 tracks reissued, but if you buy the updated CD, that trip isn't over. The CD doubles it. Yes, not only is the original mono version of the album included here, but also the stereo version. So 28 tracks all told. Plus the rarities.
If you want to absorb yourself in Bowie's 60s sounds you might well enjoy the disc of 25 Bowie rarities of the era. Some are alternative versions of album tracks from singles and sessions (Rubber Band, Love You 'Til Tuesday, Sell Me A Coat, When I Live My Dream, Little Bombardier, Silly Boy Blue), but most are either unreleased tracks or new mixes of forgotten gems.
The additional material includes arguably Bowie's finest tune – In The Heat Of The Morning (appearing here in mono and stereo mixes, plus a BBC session take), along with the moody London Boys, a meatier (and better) version of Love You 'Til Tuesday, a stray into Scott Walker territory with When I Live My Dream, some big 60s pop/rock with Let Me Sleep Beside You and London Bye Ta Ta – originally intended as the follow-up to Space Oddity and a lovely piece of period pop. Oh yes, Laughing Gnome is here of course. How could it not be?
So a massive 53 tracks of 60s-style Bowie, albeit with some repetition.
It pretty much covers most of his output during that decade and for that reason, any fan of the man will want to own it, if only for the rarities that almost certainly plug a few gaps.
But it's also worth a look if you're a fan of 60s pop/beat too. Not every track works and some, as I hinted, are just plain annoying after a while. But some of the tracks on here are quite simply superb, especially on the rarities disc.
Track 53 on here is a string-backed version of In The Heat of the Morning, complete with alternative lyrics. That alone is worth the retail price for the Bowie fan in me. Everything else is a very tasty bonus.
Alternatively, if you want to keep thing simple and love your vinyl, that's available too, with the bonus of that amazing cover in a larger format as well.
David Bowie's debut album on deluxe CD
David Bowie's debut album on vinyl at Amazon
Note that you can buy similar images of Bowie courtesy of the David Wedgbury art prints, which are available in various sizes and formats.
Love Modculture? If you enjoy what you read or have benefitted from it and want to
help with the ever-increasing costs of the site and newsletter
, you can always
buy me a coffee at Ko-Fi
. Every penny is helpful and appreciated.