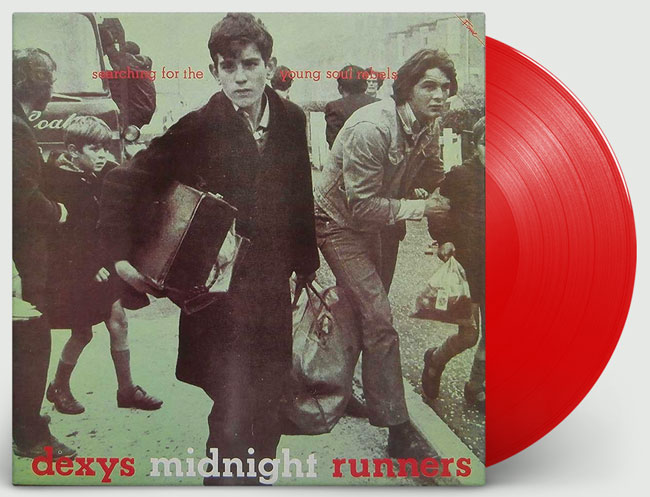 You probably already own it, but for the completists, Dexy's Midnight Runners – Searching for The Young Soul Rebels red vinyl is coming soon.
This is a limited edition release celebrating 40 years since this wonderful album first entered our lives.
Hard to say much more really. It's an album many of us know and love, spawning the hit single Geno but packed with so many other tracks as good if not better. The band has changed line ups over the years and produced very different sounds.
But 40 years on, the edginess, anger and uniqueness of this album, not to mention the songs themselves still stand up. A classic of its time and a classic full stop.
No extra tracks, this is the album as intended, but with the red vinyl as an addition. It lands on 9th October 2020 and is available to pre-order now, selling for £19.99.
Find out more at the Amazon website
Tracklisting:
Side A:
Burn It Down
Tell Me When My Light Turns Green
The Teams That Meet in Caffs
I'm Just Looking
Geno
Side B:
Seven Days Too Long
I Couldn't Help It If I Tried
Thankfully Not Living In Yorkshire It Doesn't Apply
Keep It
Love, Pt. 1 (Poem)
There There My Dear