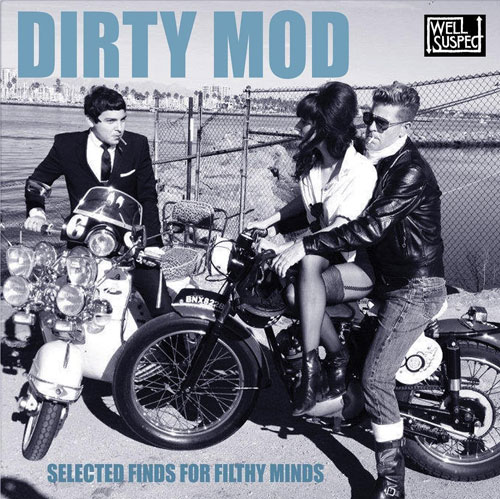 We did flag up the release on CD some time back, but now it has been confirmed that the Dirty Mod compilation will be available on vinyl too.
Same album, different format essentially, so if you prefer vinyl, go here instead of the other place. Which means a collection of bands inspired by the bands of the 1960s who frequented and made the walls rattle in R&B clubs of a bygone era.
So 13 bands on a 13-track compilation. The release date is 15th July 2016, but you can pre-order the vinyl now. It sells for £15.99.
Find out more about the vinyl at the Amazon website
Tracklisting:
1. Liven Up by The Samuel Rogers Band
2. Shake It Down by The Monkey Gland Blues Band
3. Toxic by The Third Degree
4. Thrill Me Up by The Buns
5. Did You See Her by The Fallen Leaves
6. Bully Boy by Eight Rounds Rapid
7. Rockin' Girl by The Get Go
8. Move Your Feet by Maker
9. CC (Love Surprise) by The Beatniks
10. This Is Sound by The Sons Of MOD
11. Booze Monkey by The Outcrowd
12. Sex & Drugs & Armed Revolution by Dave's Doors Of Perception
13. Ejector Seat by King Mojo