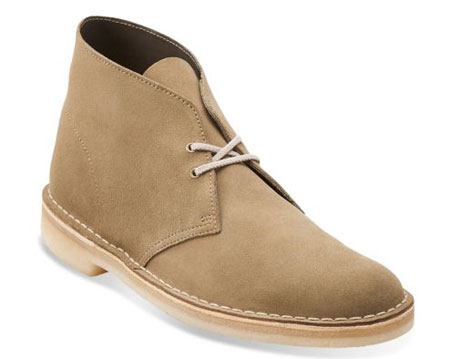 You might have to get lucky with sizes, but if you do, there are some desert boot bargains in the Clarks Outlet summer clearance right now.
As we have mentioned before, prices in the Outlet are much cheaper, with up to 60 per cent off desert boots in a variety of colours. But you do need to get the right size in your choice, which isn't easy in any clearance,
Anyway, have a look and see if they have your size. Prices are from £39 right now.
Desert boots at the Clarks Outlet Store