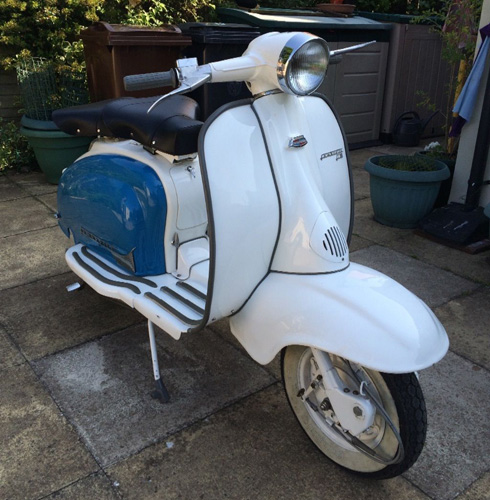 Lovely set of wheels on eBay – this 1960 Lambretta Li150 Series 2 scooter.
Details are brief and to the point, but thankfully the photos do much of the talking. As it says above, the scooter dates from 1960 and is described as being '100 per cent genuine Italian', with everything original apart from the speedometer.
The last MOT reading was 44071km, with 81km on the speedo and the reason for selling is apparently 'no time to ride or enjoy it'.
If you do have time to ride it, you can bid for it on eBay right now. The current bid price for this is £2,100. More images on the listing if you want more.
Find out more at the eBay website