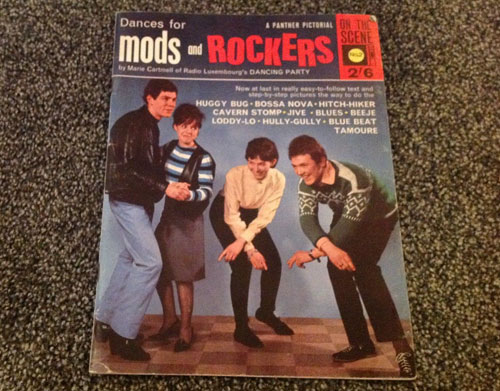 The last time we spotted one of these was back in 2012 when the seller wanted around £100 for it. This copy of Dances For Mods and Rockers is at just 99p with just over a day to go.
Not that we expect much of it. Never read a copy here, but this early 1964 magazine has 40 pages and is said to offer advice on a range of hip teen dances – the Bossa Nova, Loddy Lo, Blue Beat, Hitch Hiker, Blues or Shake, Jive, Huggy Bug, Tamoure Beeje, Hully Gully, Swim and Cavern Stomp for example. No, I don't know them all either.
Anyway, the guide is produced by Panther and written by 'Marie Cartmell of Radio Luxembourg's Dancing Party' and right now is at that 99p price. It's a cash-in publication but at the right price it might be a fun thing to own.
Find out more at the eBay website