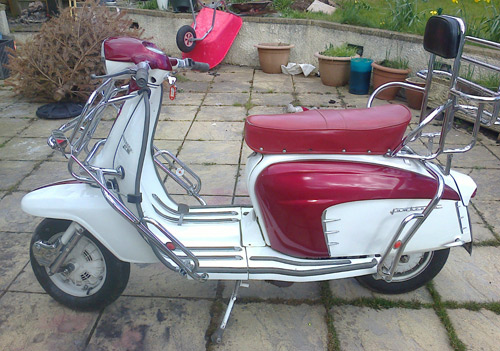 It's already attracting a lot of bids and when you see this 1965 Lambretta LI 125, you can see why.
This is a genuine Italian scooter, one that has been restored (around 2007) and made up 'to a 125 special spec'. According to the seller, a 'high percentage' of parts where refitted where possible during the restoration, the engine has been stripped and rebuilt and the piston and barrel replaced. See the listing for a breakdown of all the work.
The paint work is said to be in 'generally good order' with 'some minor usage marks'.
If all of that appeals, check the bank balance, As we said, bidding has been busy and as a result, the current bid price is £3,400 with a couple of days left.
Find out more at the eBay website