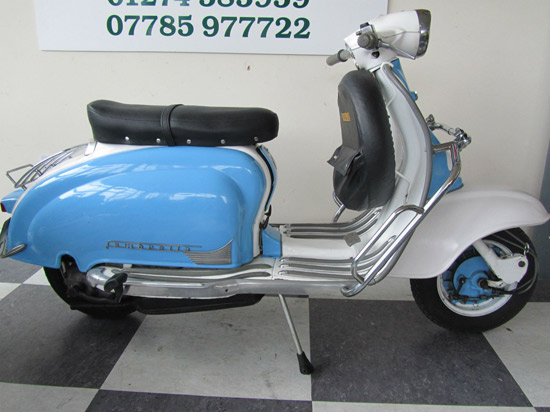 It is a bit of a project, but we suspect this Lambretta Li150 scooter will not be shirt of attention on eBay.
Just up on the site, this 1965 scoot has had two owners from new and had not been on the road since 2010. In other words, it needs recommissioning.
To make life harder, the keys have been lost (so you'll need to source some) , although it does run and was a 'runner' when it was taken off the road in 2010. So essentially someone will need to check it over before going out and about.
As for looks, well it is described as 'smart' and not bad at all for its age, but it isn't a show model just yet, with a few things needing attention cosmetically too.
The seller has plenty of images on the listing if you want a closer look. If it looks right for your for the season, the current bid price is £2,350 with around six days or so to go.
Find out more at the eBay website