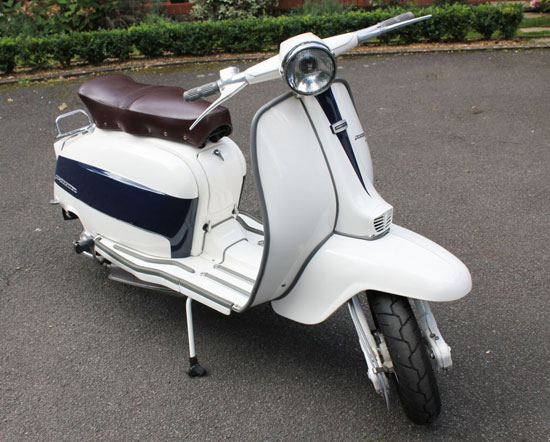 A few bids already, but still plenty of time to check out this Italian 1967 Lambretta Li 125 scooter on eBay.
According to the seller, the scooter was bought back in 2004, imported into the UK from Italy, got an age related registration mark from the Lambretta Club of Great Britain, DVLC registration and finally, what is described as a 'total nut and bolt restoration'.
The result is the scooter you see here. Obviously it has had a few years of use since, but still looks the part from the photos we can see. It also has a recent MOT from July too.
Viewing is possible – or you can check out all the images on the listing. If everything works for you, the current auction bid price is £2,350.
Find out more at the eBay website
http://www.ebay.co.uk/itm/1967-Italian-Lambretta-Scooter-Li-125-125cc-/152197243466?hash=item236fa9a24a:g:VUMAAOSwdzVXp4iX