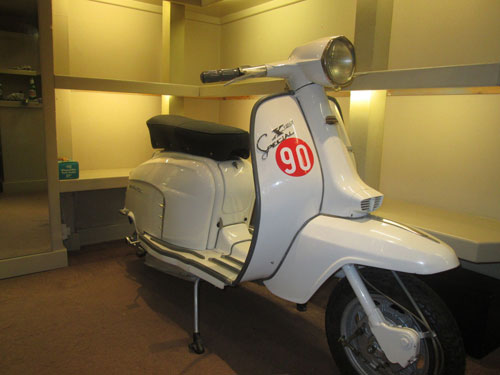 Not too long on this auction, so don't hang about if you like the look of this Italian Lambretta SX150.
It dates from 1968, has matching frame and engine numbers and has been renovated a few years ago. That's the positives – apart from it being a very good looking scoot.
The downsides seem to be an issue with the kickstart (said to be down to a worn mechanism) and the fact that the renovation was done a few years ago, so perhaps not perfect. Make your own mind up from the photos on the listing.
The current price is £2,750 with just over a day to go.
Find out more at the eBay website