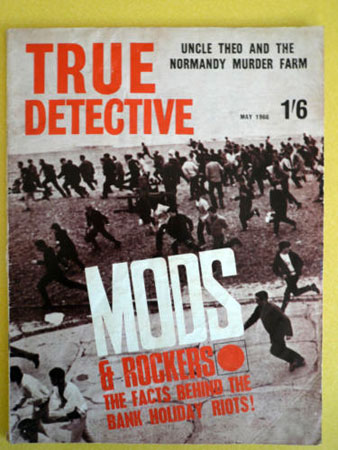 Here's something of an oddity from the 1960s, a True Detective Mods and Rockers issue.
It's dated May 1966 and according to the seller has a cover and 10-page article that focuses on the mods and rockers clashes of era. I can't imagine what the article is like as I haven't personally read it. But you can imagine it's a rarity at the very least and probably quite an interesting read. As for the condition, the cover 'shows creasing' and 'spine rubbed' but the pages all intact.
Even better, it's pretty cheap right now, with the bid price at £3.20.
Find out more at the eBay website