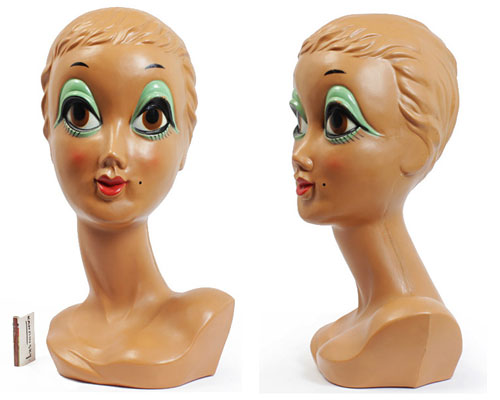 I have seen a few of these around in the past, all of them referred to as a Twiggy mannequin head. Saying that, I'm not sure these are official product.
But these over-stylised heads do look impressive and are almost certainly based on the '60s supermodel, even if weren't officially sanctioned by her.
This one, which would look stunning as either a home ornament or as a shop fitting, is described as being in 'nearly unused' condition, standing around 40cm high.
If you fancy it, the price right now is just £1.70.
Find out more at the eBay website