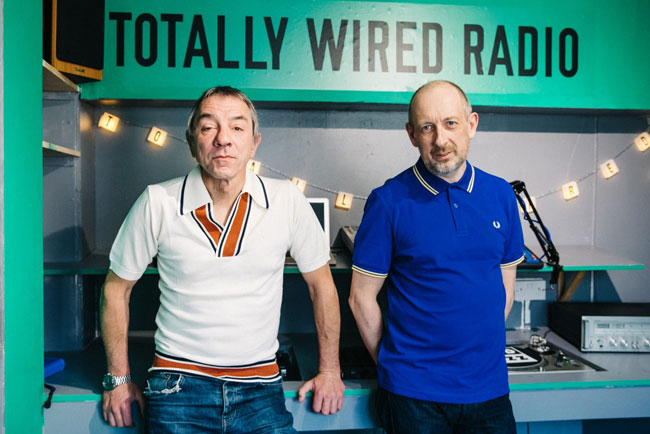 Note that I independently write and research everything in this article. But it may contain affiliate links.
It has been on the air for just over a year, so a perfect time to talk about Totally Wired Radio with founder Eddie Piller.
What is Totally Wired Radio? Well, I hope the questions below will tell you all of that. But in short, this is a fairly new radio station started up by Eddie Piller and currently supported by Fred Perry, offering up an eclectic mix of sounds, some of which should appeal to a Mod's taste. Especially if your taste pushes on from standard Mod ground.
If you want more, Eddie Piller kindly spent some time answering questions about the station, the thinking behind it and what it offers.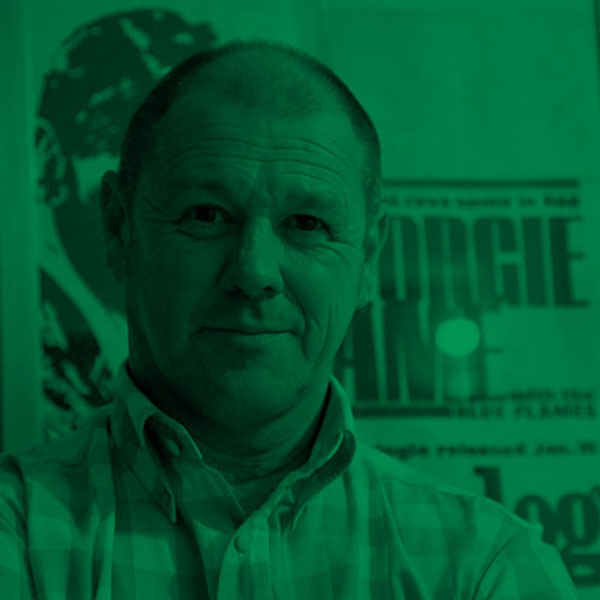 1. First up, for those who haven't tuned in, how would you sum up Totally Wired Radio?
Well – the station is a specialist music led platform that caters for the people who seem to have been left behind by BBC6 Music and the bigger internet stations like NTS.
It plays great music that you just don't hear elsewhere. Mainstream radio is so depressing at the moment – just sit in a cab for 15 minutes and listen to Heart – it's shocking. Anodyne presenters and the lowest common denominator musically.
I just thought that we could do better. Fred Perry came on board and financed it as part of their Subculture concept – they put a lot back into the grassroots of music and saw TWR as something they wanted to get behind.
We have been broadcasting 6 days a week for a year now and are actually listened to in 92% of countries around the world. Strangely, the Coronavirus lockdown has had two main effects. The first is that we are operating on an emergency schedule (The studios are closed for the moment which means that we are asking our presenters to record at home and send in shows). Not everyone is able to do this but the response has been fantastic.
The second thing is that the listener figures have gone through the roof as people spend more time at home!!! I hope that they will stick with us after this is over.
2. Why set up a radio station yourself? Is it something you always wanted to do?
Well, I have been presenting radio shows since the early 90s. I started on a pirate called Studio FM which was in an attic in a derelict house in Leytonstone – from there I went to Jazz FM and then to BBC Radio London.
Over the years I have worked at BBC6 Music, Q Radio, Soul 24-7, Starpoint, Kiss FM and up until 18 months ago, Soho Radio. I really love radio.
Broadcasting is the most important thing in my life and one that I take very seriously. Good radio can actually change lives. I think it is an art and not everyone can do it. I even won a British Radio Award a few years back for an interview show I did at Q.
But to be fair, I learned off some of the best. I did my apprenticeship working on Gilles Peterson's Mad On Jazz and the other person that taught me a lot was the legendary Peter Young, who hosted the Soul Cellar on Capital, he was really special.
I fell out of love with Soho Radio after three or four years. It's a great station but sometimes you just have to take a break and I felt I was getting into a rut. Almost as soon as I quit I got a call from John Flynn who is the CEO at Fred Perry and an old Mod mate of mine.
He told me that I was wasted not broadcasting and 'how did I fancy having my own station?' Well, I jumped at the chance and, along with the team at Acid Jazz we set about creating the kind of station that we would actually like to listen to.
I think specialist music is woefully underrepresented on mainstream radio and thought that we could go some way to filling the gap. We now have an average of 12,000 listeners which is extraordinary seeing as it has all come from word of mouth.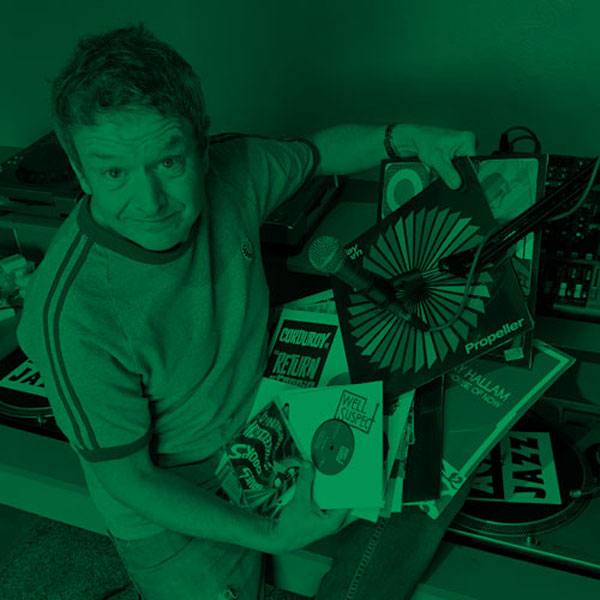 3. Would you say it's a 'Mod' (or 'Mod interest') radio station or are you working more broadly in terms of appeal?
It is definitely NOT a Mod radio station. I think that, at times, the Mod world can be rather narrow-minded musically. I didn't want to have another 'northern soul ghetto'.
Actually, it mirrors what we are trying to do with the Modcast – we play all kinds of music at our parties and while hip hop and house certainly raised a few eyebrows on our boats ten years ago, it certainly doesn't now. We have lived through the most exciting time musically and Stetsasonic and Gang Starr are as relevant to me (or actually us) as Curtis Mayfield, Miles Davis, The Action, The Chords or The Hipster Image.
We set out to do a couple of unique things when we started the station. Firstly, we are Internationalists and I thought it was very important to reflect that outlook in the programming. Every night from 10 till midnight we host an international show from somewhere in the world. The presenters are encouraged to use their first language and many of them do – music is the message and we have presenters from Japan, Korea, Australia, Kenya, Argentina, Peru, Italy, Germany, France, Lebanon, Israel and Ireland.
The second thing I wanted to achieve was a broad sweep of musical interests and to that end we have shows that specialise in Jazz, Soul, Funk, Hip Hop, Country, Poetry, World Music, Rare R&B, Gospel, Indie, Mod, Reggae, Chatshows, Films, Punk, Psych and Garage, House, Latin and Electronic Dance Music. It is a wide spectrum and I am proud of it.
Saying that, I would be surprised if Mods didn't like it as everything is coloured by my personal passions and one of them is Mod!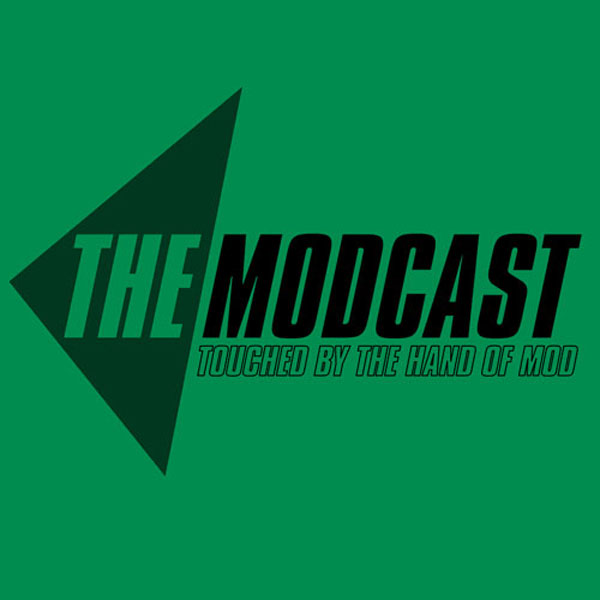 4. I think you touched on this already, but when you set up TWR did you take inspiration from other radio shows or stations past and/or present?
As I mentioned before, I was a very big fan of Gilles Peterson at Radio London, who was my former partner and a bloody good broadcaster, so I always use his old shows as a yardstick. Tony Blackburn is superb and Sir Terry Wogan was just inspiring. He really knew what he was doing.
There isn't really a station that we are trying to copy, we are just trying to make our own way in what is a rather crowded market. There seems to be radio stations wherever you look! We've just got to strive to be better.
4. What's the relationship with Acid Jazz? Is the station under that umbrella or do you try to run it independently?
Well, TWR shares a building with the label and we originally thought it would just be an offshoot but things just took off really quickly and now it is completely separate. It has its own staff and doesn't have to play any of our records on the station unless the presenters want to.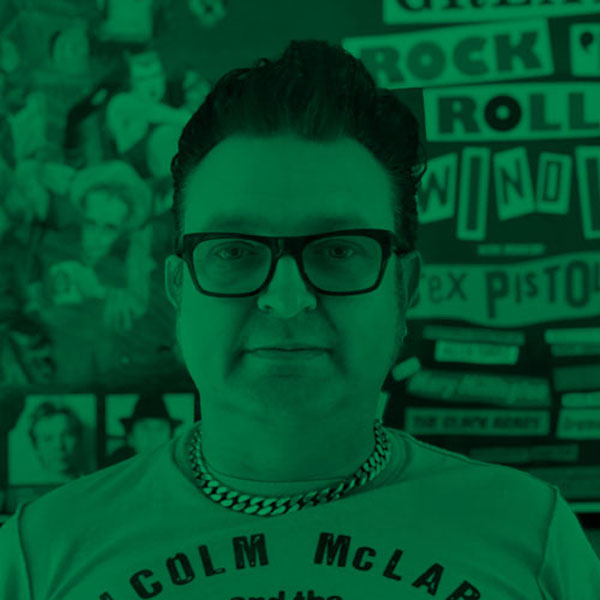 5. What are the costs for setting up the station? Was it expensive initially? Ongoing costs? In other words, are you set up for the long term?
Well, Fred Perry came on board and helped us with both the start-up costs and the ongoing costs but that deal was for 18 months and ends in November.
We are currently looking at funding options – whether to run advertising or find other sponsors. We are indeed set up for the long term. We have built top of the range studio facilities with some really good gear. I see the station as being a good long term project.
6. A year in, has the station hit expectations or are there some things you are looking to tweak? I tend to listen in a morning quite a lot due to work, which tends to be 'catch up' (purely because I'm at a desk most mornings). Have you considered bumping up the broadcasting hours?
That's an interesting point. We are looking at running Saturdays from the autumn and have toyed with the idea of having a daily late breakfast show from 10. The same presenter every day. We are constantly reviewing our options – at the moment we broadcast for 12 hours for 6 days a week – the 12-hour slab of shows gets repeated from Midnight until Midday.
7. I think all radio stations have their 'crown jewels'. Which shows have pulled in the most listeners so far?
Well, I hate to say this but mine! I started the Eclectic Soul Show back in 2001 at a different station and have been hosting it every week since! The Drop Out boys (Dean Thatcher and Richard Epps from Margate) are on before me on Thursday and are proving to be very popular. It's a brilliant show.
I also really like England's Dreaming, the punk rock show presented by Simon Hearne and The Well Suspect Show which is presented by Richard Searle (From Corduroy) and Erika Thornley, Very clever radio, Other big shows include Jason Solomon's on a Wednesday lunchtime – he is the BBC film critic and has his own slots on Radio London and BBC TV – he's a big jazzer!
8. On a similar note, are there are shows you feel don't get the numbers they deserve?
Look, you always want people to listen to the shows or it would just be a waste of everybody's time. We have some amazing presenters – The Librarian hosts a fabulous KPM style soundtrack fest and Guy Hennigan and Tony Smith have a brilliant monthly rare soul show. Keb Darge has just joined us too.
Oh, and of course The Modcast gets quite e few. Especially since we had Paul Weller in late last year. We are increasing listener numbers and minutes listened to every month. The figures are really healthy at the moment and we have a bit of a family vibe going on – especially with our American listeners.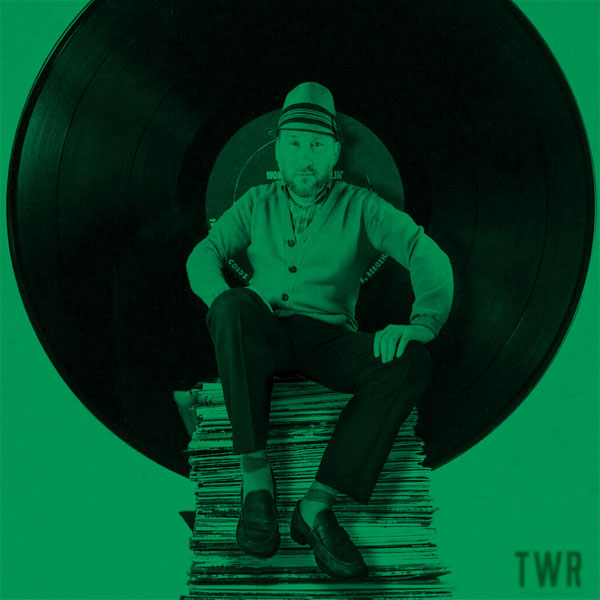 9. Indeed, you have some great talent broadcasting right now on Totally Wired Radio. Did you have an idea of who you wanted to be on the station well ahead of launch? Is there anyone you would like to spin some tunes that you haven't been able to tempt in?
To be honest, approaching other presenters was the last thing on my mind. The first was that I wanted to get back to playing music on the radio personally and the station allowed me to do that.
As soon as we announced what we were doing people and shows just seem to have fallen into place. Kev Beadle is one of the top jazz DJs in the world, Gerry Lyseight used to present the world music show on BBC Radio 3, Rhoda Dakar from The Specials has just come on board. There are loads of very talented presenters around and most of them seem to have turned up at TWR!!
10. Again, we might have touched on this earlier but how has the 'lockdown' affected you? Is the modern radio station (and its DJs) able to adapt to its people being at home or has the schedule had to change?
Well, it's quite simple – if presenters can record a show at home then they would and their slot will continue. If they can't then we will get another temporary show in the slot until they are able to get back to normal.
I am still broadcasting live every Thursday but The Modcast has suffered as it is an interview show and people aren't able to come in. We have Steve Mason from The Beta Band and the former Home Secretary Alan Johnson lined up and I am really looking forward to that, I find interviewing really satisfying. I think the best one I ever did was with Ronnie O'Sullivan. He said afterwards that I had got him talking about things he's never discussed publicly before. Top lad.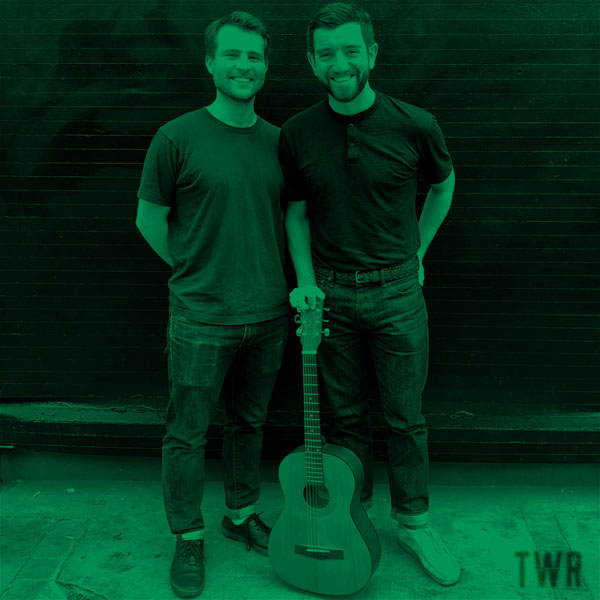 11. Radio was being written off a few years ago as yesterday's thing. But despite podcasts, live streaming and more, it's still here. In fact, it's probably never been more alive. Why do you think it has endured?
Because it is a unique experience. A good broadcaster can change your day in a way that other media can't. Wogan was the master of that. I think it is a shame that the BBC has gone down the 'celebrity route' and have given all their shows to people that are famous for other things. It seems that they don't value the music expert any more.
Stuart Maconie seems to be on the slide which is a tragedy. But this is the way of the world and it ain't going to change any time soon. Paul Gambaccini is also a great radio man. Lisa Tarbuck and Lauren Laverne are great. They are engaging and that is what radio should be. Engaging.
12. Finally, I've read this interview and thinking 'I like the sound of that'. From a Modculture perspective, which show would you recommend as a starting point? And without saying 'listen to all of it!'
Well, Thursday afternoons is as good a place to start as any. The Drop Out show is really good and of course, it leads into The Eclectic Soul Show!!! But to be fair, if you are open-minded then I think you would enjoy any of the shows. I know I do.
Finally, I would just like to mention the great Pete Mitchell – a fabulous broadcaster who had been at Radio 2, Virgin and Absolute. He joined Totally Wired Radio when we launched and his Friday night soul shows were informative and brilliant. He sadly passed away last month. I miss him.
Thanks to Eddie for talking about TWR. If you like the idea of listening in you can do that online at the website. Or if you have TuneIn Radio, a Sonos or a smart device, just point it towards or ask it to play Totally Wired Radio and you are in business.
Love Modculture? If you enjoy what you read or have benefitted from it and want to
help with the ever-increasing costs of the site and newsletter
, you can always
buy me a coffee at Ko-Fi
. Every penny is helpful and appreciated.