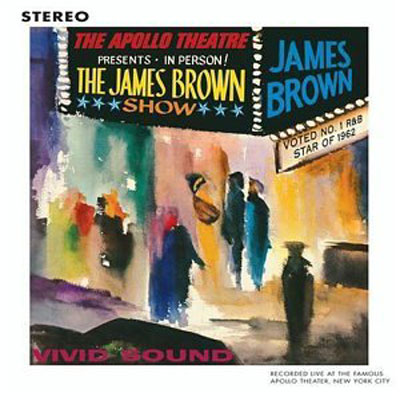 Note that I independently write and research everything in this article. But it may contain affiliate links.
John Waters looks at albums essential to him as a mod in the sixties.
Whilst digging through some old LP's the other day I gave some thought to the question – What were the sounds that really turned me on to sounds of modernism back in the sixties. I suppose the early British R&B groups opened the door initially along with the likes of Chuck Berry, Muddy Waters and Bo Diddley. The early sounds of Motown, Stax and ska soon followed. Following on from this I thought back to the records I began to purchase.
Far from being a 'collector', there were certain records that I consider were essential to my perception of being a mod and still hold a place in my heart. It would not be possible to list singles as such but LPs, however are a different matter. It was basically a singles market back then and with LPs being relatively expensive the purchase of such meant that one would have had to be pretty impressed to part with hard earned cash!
For what its worth here are a list of LPs that I considered essential in the development of my own mod persona (in no particular order):
James Brown – Live At The Apollo
My first introduction to James Brown was via 'Night Train' around 1964. I bought this about a year later. One of the few 'live' LPs to truly capture a truly great performance. Classics such as 'I'll Go Crazy', 'Think', 'Please Please Please' spotlight the world's greatest showman backed by the Famous Flames. What I would have given to be there!
More on the album at the Amazon website
Wilson Pickett – The Midnight Hour
The opening bars of 'The Midnight Hour' never fail to make the hairs on the back of my neck stand to attention. I am immediately transported back to 'La Discotheque' (mid sixties). A classic LP including 'Don't Fight It', 'I'm Gonna Cry', I'm Not Tired'. In fact every track stands on its own merits. A classic.

More on the album at the Amazon website
Prince Buster – FABulous Greatest Hits
When it came to ska there was only one champion…Prince Buster. This collection included all his greatest hits – 'Al Capone', 'Ten Commandments', 'Ghost Dance' and the brilliant 'Judge Dread'. Every one a mod classic.

More on the album at the Amazon website
Jnr Walker & The All Stars – Shotgun
What can be said about Jnr Walker? If ever an artist personified the sweaty, crowded, drug fuelled, sleazy sound of sixties r&b clubland it is Jnr Walker. Accept no substitutes! This is the real thing. 'Shotgun', 'Road Runner', 'Shake And Fingerpop', 'Aint That The Truth' – pure heaven!
More on the album at the Amazon website
Sam Cooke – Ain't That Good News
One of the 'Godfathers' of soul music. Before this I had only really known of Sam Cooke through his chart outings and although I appreciated his talent it was the ultra soulful 'A Change Gonna Come' that really did the trick for me. Also included are 'Ain't That Good News', 'Good Times', 'Another Saturday Night' and 'Meet Me At Marys Place'. The record that started a lifelong appreciation of 'Mr Soul'.
More on the album at the Amazon website
Jimmy Smith – Greatest Hits
The Hammond organ has always held a place in the heart of every 60's Mod and there is no greater exponent than Jimmy Smith. Mods always had a soft spot for the jazz/soul of the aforementioned, along with the likes of Brother Jack McDuff, Billy Preston and Jimmy McGriff. Not forgetting the keyboard skills of Ramsey Lewis. Jimmy Smith was the master however. 'Walk on The Wild Side', 'The Cat', 'Organ Grinders Swing' and 'Got My Mojo Workin' all demonstrate why we held him in such esteem.
Album no longer in print.
Georgie Fame And The Blue Flames – R&B At The Flamingo
I would have to include this in any list of sixties favourites as a memoir of probably the best 'live' club I have ever visited. Georgie Fame spent some time as resident band and this recording demonstrates what a superlative musician Georgie was & is. An excellent rendition of 'Night Train' along with classics such as 'Shop Around' and 'Ride Your Pony' and a distinctive rendition of 'Green Onions' bring the memories flooding back.
Album no longer in print.
Four Tops – Second Album
What can you say about one of the greatest albums ever released! 'I Can't Help Myself', 'Same Old Song', 'Something About You', 'Helpless' – every one a dancefloor classic. Along with 'Just As Long As You Need Me', 'Darling I Hum Our Song' and 'I Like Everything About You' demonstrating the majestic voice that is Levi Stubbs. An album any lover of soul music (or music 'per se') should not be without!
More on the album at the Amazon website
The Impressions – Ridin' High
I am not sure exactly how popular the Impressions were during the mid sixties. A mate of mine from Purley introduced me to Curtis Mayfield and his boys with this LP. I bought it three days later and began a love affair with the man I consider to be soul music's greatest lyricist. Tracks such as 'I Need to Belong To Someone', 'Right On Time', 'A Mans Temptation' and 'No-one Else' bring home what a great loss to the world was the passing of Curtis Mayfield.
More on the album at the Amazon website
Various Artists – The Stax/Volt Tour In London
My greatest regret in life (within a musical context) is that I missed Otis Redding live. All my mates caught him over here either at the Astoria, Finsbury Park or later at Tiles club(this is recorded at the former). I hasten to add that it was not through choice!
Side one covers Eddie Floyd and the Mar-Keys but side two belongs to the big 'O'. Only four tracks – 'Respect', 'I Can't Turn You Loose', 'I've Been loving You Too Long' and 'Try A Little Tenderness' but they demonstrate the raw power and sheer vitality that was Otis Redding. There are other 'live' recordings but this brings back a time and place that will never be repeated.
Album no longer in print.
Well that's it. My top ten sixties mod essentials. It's all a matter of taste and I am sure that a lot of people would disagree with my selection. There were a quite few others that came close – Temptations 'Gettin'Ready', Geno Washington 'Hand Clapping Foot Stomping', Ben E King 'What Is Soul' plus several compilations such as 'This Is Soul' but I have to stop somewhere.
I have not included many UK artists such as Chris Farlowe, Small Faces, The Who, The Animals, Spencer Davis etc because, although they were prominent in the mod/r&b movement, on the LP front they did not produce much in the way of significant work.
Love Modculture? If you enjoy what you read or have benefitted from it and want to
help with the ever-increasing costs of the site and newsletter
, you can always
buy me a coffee at Ko-Fi
. Every penny is helpful and appreciated.