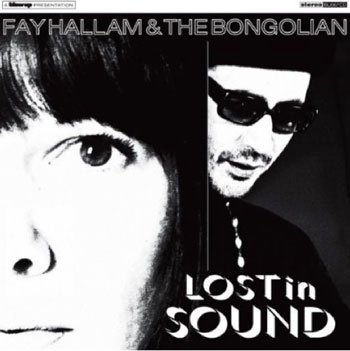 Note that I independently write and research everything in this article. But it may contain affiliate links.
You know what? I've been listening to Lost In Sound by Fay Hallam and The Bongolian for some time now and I'm still not sure what I actually think about it.
Don't get me wrong, it's certainly not a bad album. It also contains some very, very good tunes on it. But as an overall album, I just think it falls a little short in places.
But let's go with the positives for now. The track that previewed the albino, Dancing, is a superb piece of Hammond-driven pop. If that track had a big label and some publicity behind it, you just know it would be a hit. Head and shoulders the strongest track on here.
But it's not the only tasty tune on the album. Album opener Freefall is also a hot slice of Hammond pop/beat, albeit without the catchy chorus of the previously-mentioned tune. See also Get Off The Bus for more of the same.
Lights Are Coming Down is both laid back and moody, very much a modern take on as vintage '60s sound. You see, this album isn't just a one-trick pony. I Can't Cry backs up that argument, throwing a touch of bossa and some weird and wonderful effects into what's essentially a 'slowie'. Gathering slows things down even more, albeit with a rousing chorus at the end and the pace barely picks up for Alive. Not that it needs to – one of the stronger tunes for me, as well as one of the more understated. Reminds me of something you'd hear on a soundtrack of a late '60s Brit flick.
That bossa groove returns for Shallow Moon, one of the more forgettable tracks on the album (in this reviewer's opinion), with the title track, Lost In Sound bringing things back to 60s-style beat/pop territory (with some added 'kick'), while album closer I Don't Need To Know You Love Me really brings us back to where we started. Yes, that Hammond is back for one of the album's catchier tunes.
It's a good album, that's hard to deny. It's also an interesting one. Not just a rehash of old grooves, Lost In Sound mixes in a good amount of the new with the old. Always good to see/hear.
My only reservation is that some of the songs just don't quite stick in the head after you've left the album behind. Granted, there are a few growers on here, some of which I'd written off after the first play. But overall, some of the tunes on here hold the album back from being a great collection of tracks.
Although, as I said earlier, don't get me wrong. Lost In Sound is still a good album. In parts, a very good album. Maybe the next collaboration (if there is one) can reach that higher level. The potential is certainly there.
Find out more at the Amazon website
Also, if you have Spotify, check it out below…
Love Modculture? If you enjoy what you read or have benefitted from it and want to
help with the ever-increasing costs of the site and newsletter
, you can always
buy me a coffee at Ko-Fi
. Every penny is helpful and appreciated.