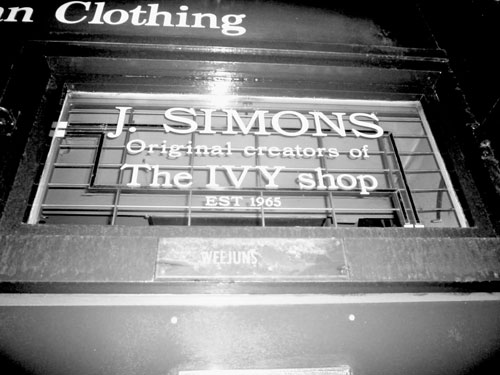 Note that I independently write and research everything in this article. But it may contain affiliate links.
Is it easier to find the trappings of a Mod lifestyle today than in the 60s? Rob Parker finds out.
When Prime Minister Harold McMillan told the British public in 1957 that they had never had it so good, the country's youth soon took the hint. The first post-war generation to have any sort of disposable income were soon using their pay packets to buy the latest clothes, imported American records and transportation in the form of Italian scooters. The Modernist was born.
Mods have been around in various guises ever since, but those early days are still revered as modernism's heyday. The internet has made Mod more accessible today than ever, so is it easier to be a mod now than it was in the 1960s? One man who has witnessed the best of both worlds is Chris Hardy. Chris, aged 59, was an original Mod and still keeps in touch with the scene.
He said: 'I'm a bit too old to be called a Mod now, but I still like to dress nicely and I still get along to some of the Mod nights in London. You got a good mixture of some youngsters, the 40-year-olds who were involved with the revival in the 1970s, and the old fogies like me.'
Being a mod in the 1960s definitely had its perks though – and that had a lot to do with the amount of disposable income in people's pockets. According to Chris: 'You could walk from one job to another, and the differential in wages between skilled and unskilled work was not as wide as it is today. I left school at 15 and got an apprenticeship and most youngsters were in that situation. We earned our money to spend. Nobody was worried about pensions as they are today.'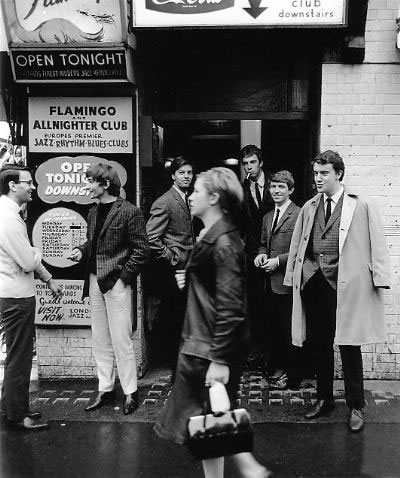 One distraction to spend money on was attending various gigs around London. In addition to the array of young British talent learning their trade, there was also a seemingly endless supply of American bluesmen and soul singers more than happy to tour Britain. Despite a current resurgence in the number of bands playing the sort of music that appeals to Mods, Chris believes the 1960s mods definitely had the edge in the music stakes:
'You could see Zoot Money, Georgie Fame and The Yardbirds, who had a Friday residency at the Marquee, fairly cheaply. London was a Mecca for bands who wanted to make it so you'd get The Animals moving down from Newcastle and people like Bo Diddley and John Lee Hooker coming over from the States.'
There was also no shortage of places to get kitted out for your night on the town. London was full of boutiques and shops selling the latest modernist clothing, which was both a blessing and a hindrance according to Chris:
'It's easier to dress like a mod now because the basic style is set in stone. In our day you'd wear something and then it would be out of fashion in a couple of days. I used to go to Raoul's shoe shop, which had a branch near the Flamingo in Wardour Street, and Cecil Gee's which wasn't that much different to how it is today. I'd also go to Austin's, but that was very expensive. That was the only place you could buy Ivy League clothing before John Simons opened.'
John Simons opened The Ivy Shop in 1965 and currently owns J. Simons in Russell Street, Covent Garden. He firmly believes that it was easier to acquire modernist clothing in the 1960s. According to John:
'The shirts we used to sell in the 1960s don't exist anymore in any form so we can't sell them. We used to get everything from America, but it's like a giant Topman over there now. The shops are loaded with drivel. Even brands such as Brooks Brothers are now very faceless. We continue to exist through our depth of information and knowledge. It's difficult to find people without our contacts. It's certainly not easier than it was, but it is refreshing when young people come in who are comfortable with our style.'
Scooter dealer Niall McCart is another person who is pleased to see young people with an interest in classic style. Niall, owner of Retrospective Scooters in Hornsey, London, sells reconditioned Lambretta and Vespa scooters. Mods in the 1960s were initially drawn to scooters because they were a cheap form of transport, which is not the case today. Niall sells the top of the range scooters favoured by original Mods for anything up to £5,000.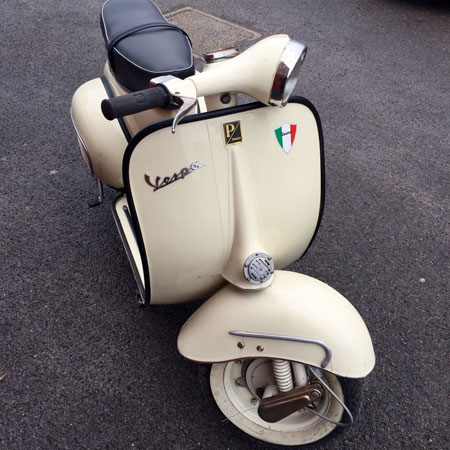 He said: 'The people spending that much are not necessarily Mods. They are aged 25 to 40, have a bit more money to spend, love style and design, and want to own an original. Today's modern scooters, like the Gilera Runner, are available at competitive rates for the kids. The closest thing to a 1960s bike is the Vespa PX, but if they really want to get classy they can buy something original. Some of my reconditioned scooters are £2,200, which is not that much more than a new PX125 and you get something more authentic.'
The Mod lifestyle is definitely still available if you want to find it. You might have to hunt a little harder to find it than 1960s Mods, but the internet makes that relatively easy. Modernism today will also cost you a lot more than it did 40 years ago, but then again so does a pint of beer, a television licence and a Mars bar.
Love Modculture? If you enjoy what you read or have benefitted from it and want to
help with the ever-increasing costs of the site and newsletter
, you can always
buy me a coffee at Ko-Fi
. Every penny is helpful and appreciated.