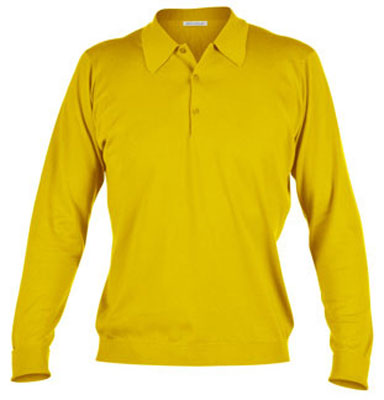 Rather than rattle through individual items, we've gone through the new range of John Smedley to pick out the five best items for timeless mod style.
1. John Smedley Leander long-sleeve top
Leander is one of John Smedley's original styles and pretty much a mod wardrobe essential. Made of Smedley's Sea Island cotton, it has the three-button collar plus an elasticated cuff and waist, keeping everything simple and indeed, everything timeless. It sells for £112. Also check out variations on the theme, including the Phobus with contrast detailing and the Dorset in ultra-fine New Zealand Merino wool.

Leander at John Smedley online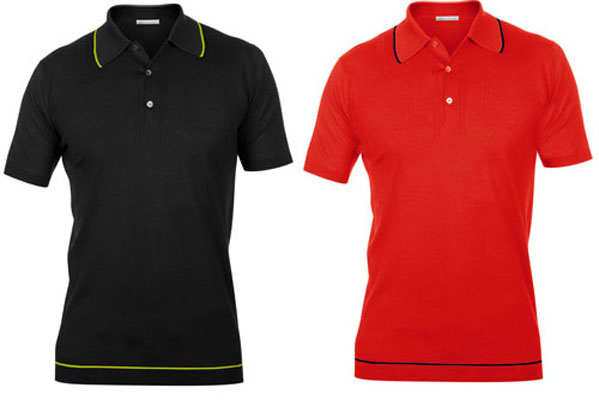 2. Orion short-sleeved top
When I see the word 'fashion' I tend to ruin a mile, but I'm guessing John Smedley's use of the words 'fashion fit' probably just mean 'slim'. Aside from that, the Orion has a cool 60s-style vibe with that slim shape, contrast tip and three-button collar. Made of mercerised cotton too, which is designed for hot climates. Yours for £132,

Orion at John Smedley online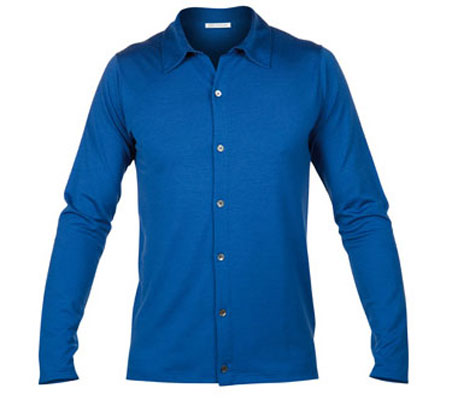 3. Deneb full-buttoned top
A modern design inspired by archive pieces and possibly something you'll love or hate – the Deneb full-buttoned top. It's a different take on the classic John Smedley (or a slightly unusual cardigan), extending those buttons all the way down the front, throwing in a tailored collar and a superfine Merino wool finish. Three colours options, all selling for £102.

Deneb at John Smedley online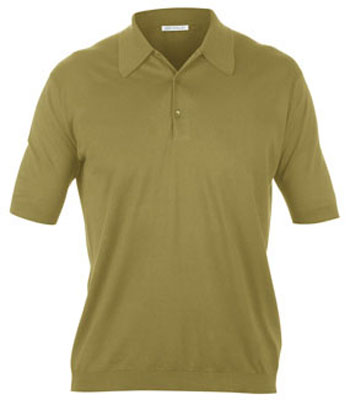 4. Isis polo shirt
When you hear the term 'polo shirt', you probably think of something more sporty than Smedley's Isis polo shirt. It's another timeless classic, three-button fastening, large collar and Sea Island cotton construction, not to mention a seemingly-endless colour choice to choose from.
The Isis sells for £107, although you can step it up a bit with the 225th anniversary edition, a limited edition that features 225th Anniversary Jay Bird logo in the bottom corner. A few quid more at £112.

Isis at John Smedley online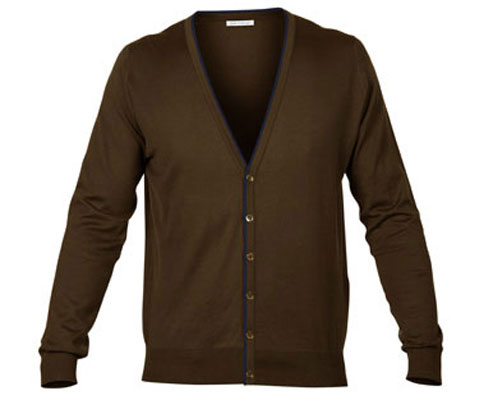 5. Sirius cardigan
There's a few cardigans on the site, but I'm going for the Sirius cardigan.
Packing that classic 'preppy' look, the Sirius is available in plain colours or with the tipping, with six buttons to leave a fairly large 'V' and with the Sea Island cotton, it's fairly thin too. It sells for £142.