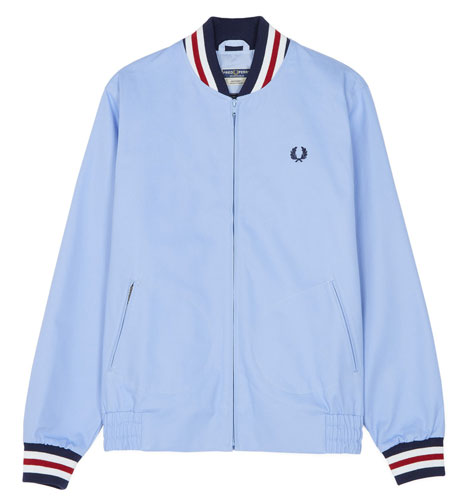 A navy version landed last year, which has been joined by the Fred Perry Original Tennis Bomber in sky blue.
Part of the label's Reissues range of classics, this is the original warm-up jacket from the tennis courts of the mid-20th century and a jacket that later made the step from sportswear to streetwear. It has been a classic for decades.
Fred Perry refers to this as a '1964' jacket, although I'm not actually sure what the significance is on that front. First time for this sky blue colour? Who knows.
What we do know is that the jacket is made from a heavy cotton twill, with a metal zip, stitched tennis ball pockets and an elasticated waist. This is also one of the label's 'Made in England' products too.
Fancy one? They go for £200. If thats a bit pricey, these jackets have been known to drop into the sales if you can wait a few months.
Find out more at the Hip Store website